Hello and welcome back to another update! Thank you to everyone who's been reading this 🙂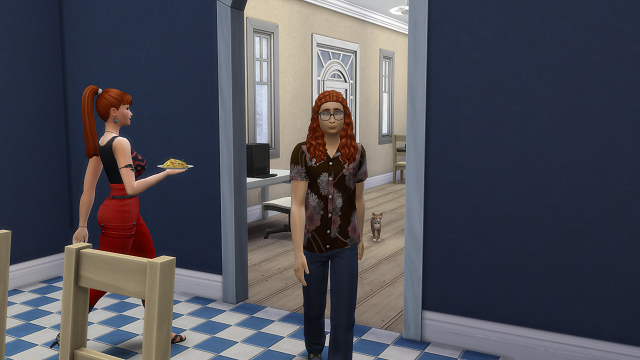 I love Bobby's outfit 🙂 In real life, my son loves to wear Hawaiian shirts 🙂 His hair is a little longer than this and just as red and just as curly 😀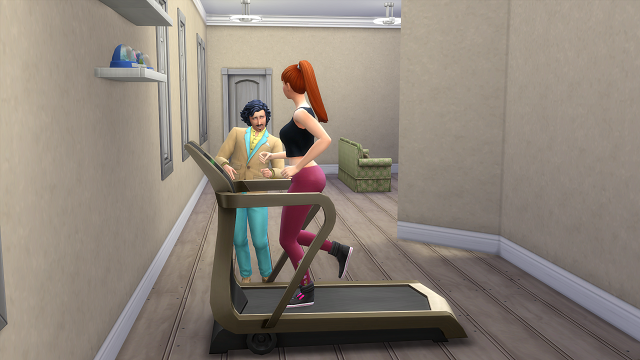 These two never leave each other alone. I love it 🙂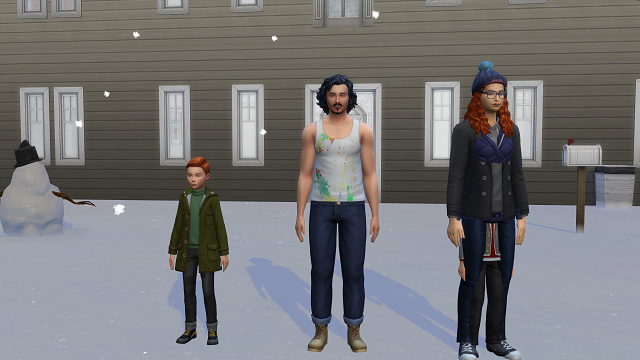 I just love when sims merge together when they come home!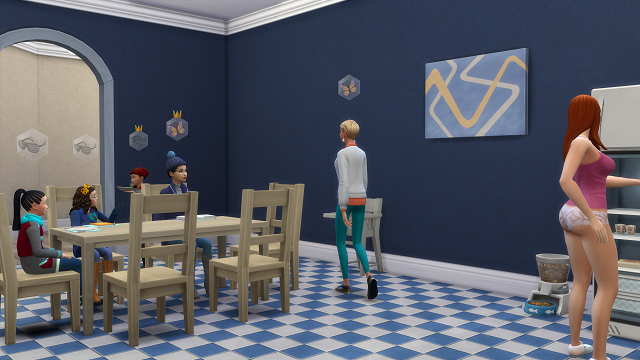 I feel like kids and teens should get embarrassed moodlets if there parents walk around in their underwear in front of their friends.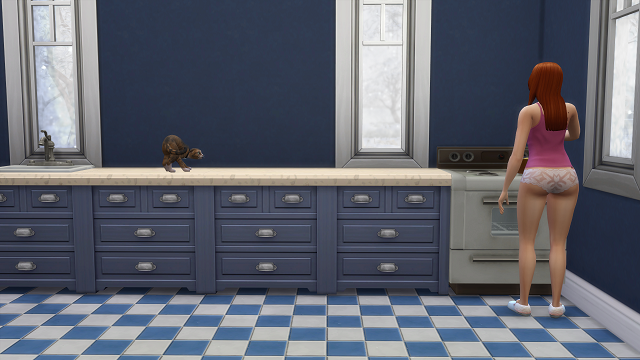 Bo is afraid of the stove lol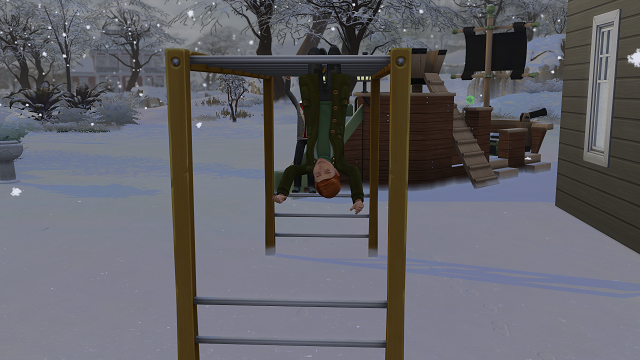 Rowan has completed Rambunctious Scamp. Now to enjoy the rest of his childhood!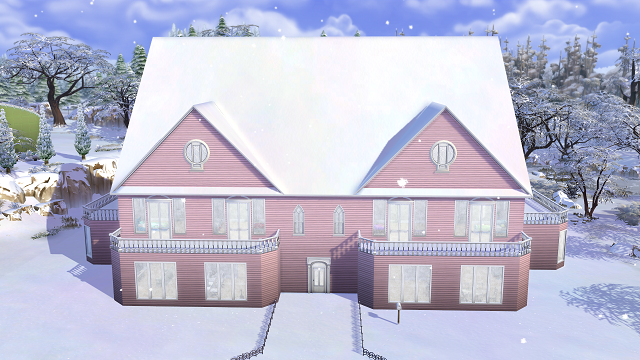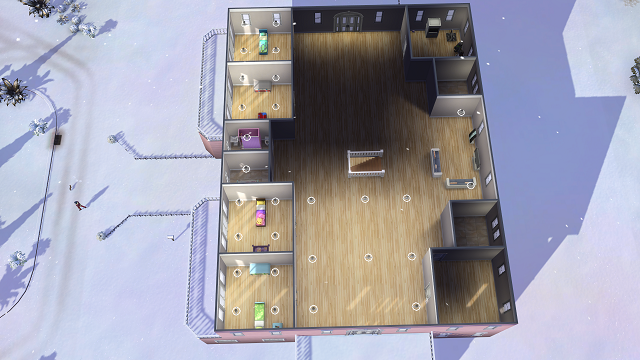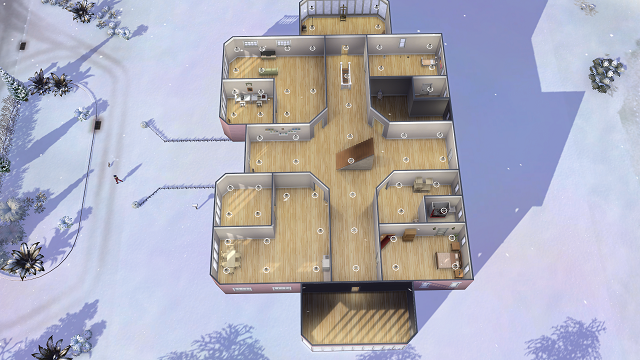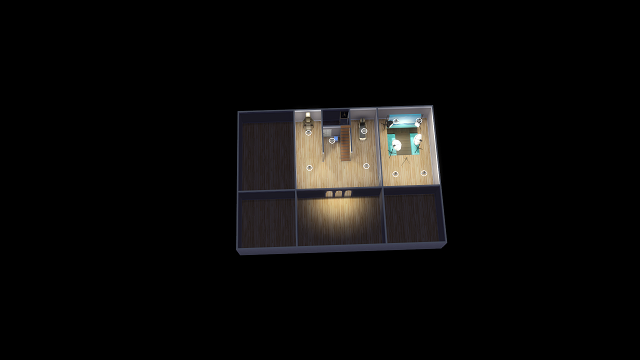 And this is where I was missing the house I had built for my undocumented Sim Family, so I uploaded it without furniture, sold a few of the expensive furniture pieces the family had and gave them this house. The upstairs has six bedrooms and four bathrooms. The downstairs has a large living room, large eat in kitchen, toddler room, nursery, master suite, a painting studio, a study, two bathrooms and a logic room. The basement is where the workout things go, one bathroom, a photo studio and extra rooms that I had used for urns, collectibles and a music room.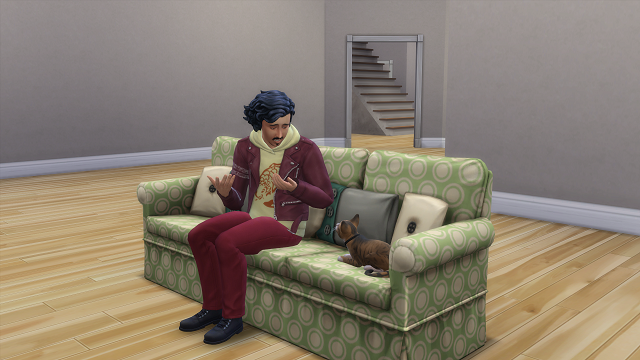 This cat gets so much attention because he is always demanding it, just like real life Bo did.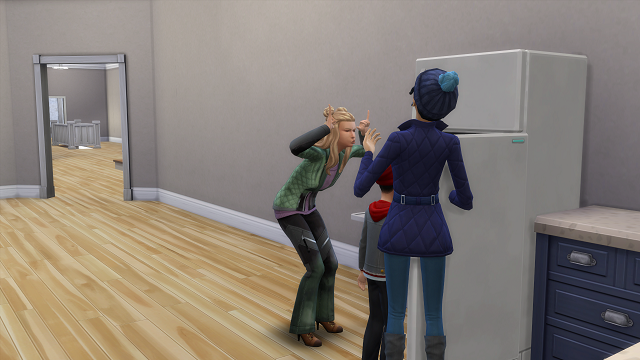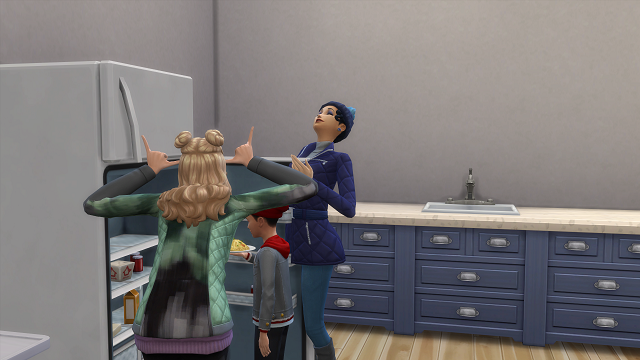 This made me laugh. I had paused my game and was like "what is going on over here."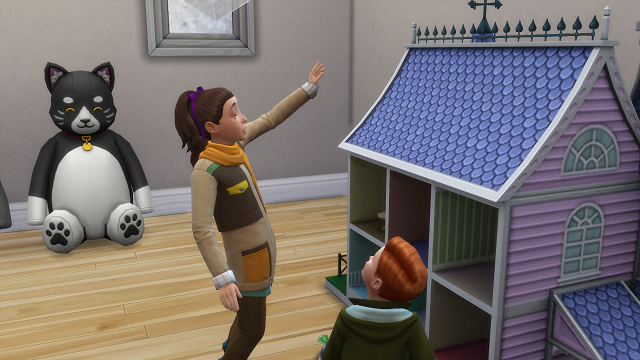 Rowan spends his free time hanging with friends and playing with dolls.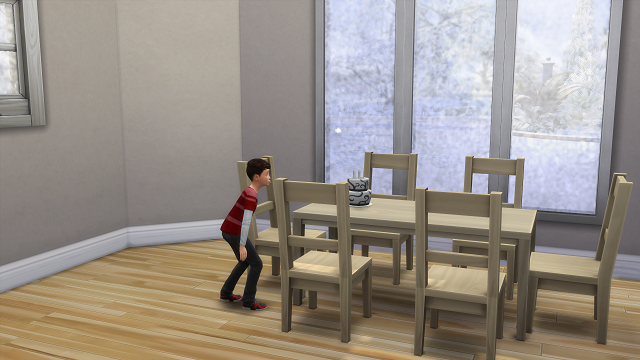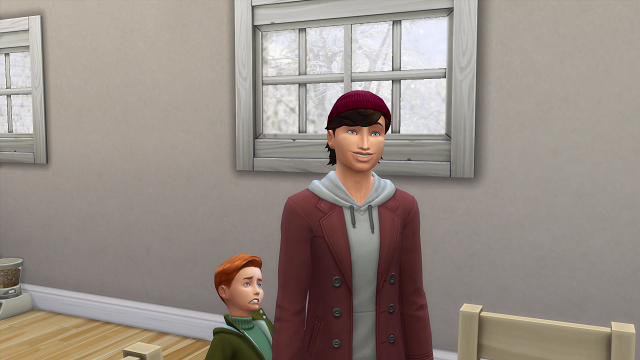 It's time for Jeremy to grow up! Rowan doesn't look very thrilled.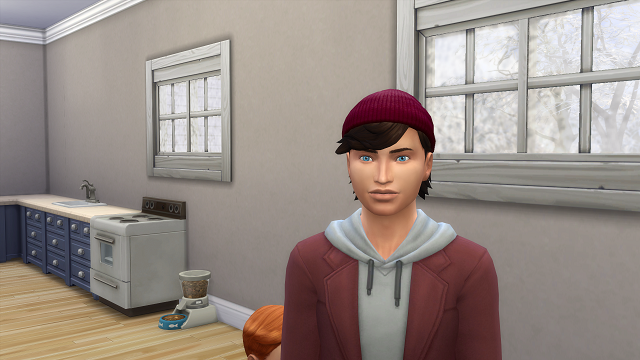 Jeremy received Loves the Outdoors and Physically Gifted. He wants to be a body builder so he also got a high metabolism. Jeremy will also be taking over the reigns. Real life Jeremy decided this.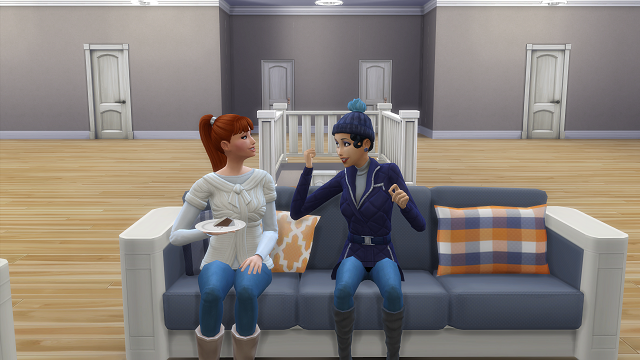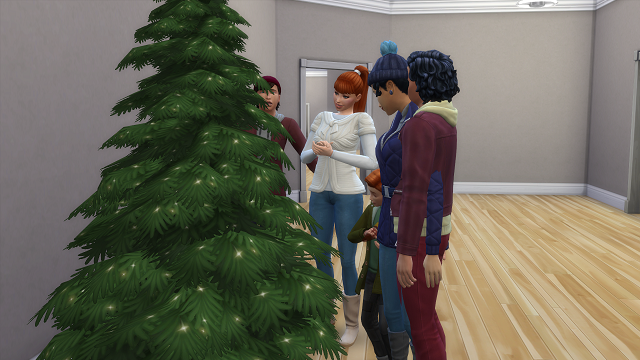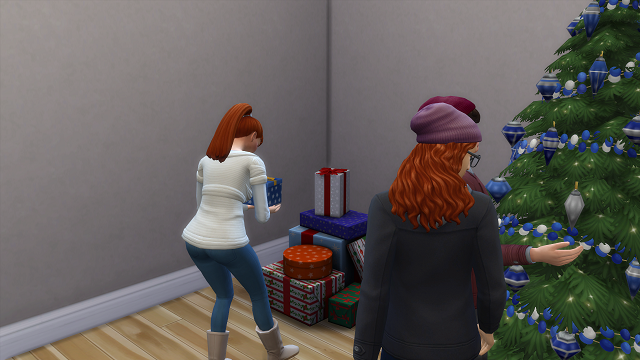 It's Winterfest, so it's time to decorate the tree and open presents!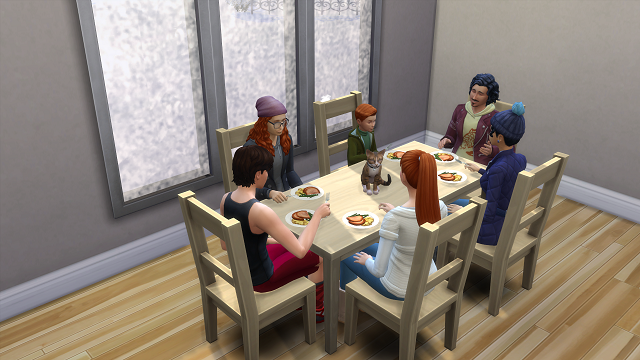 I also got the whole family to sit at the table for a grand meal, even the cat! (I also don't understand why they always wear their winter clothes, the house is heated)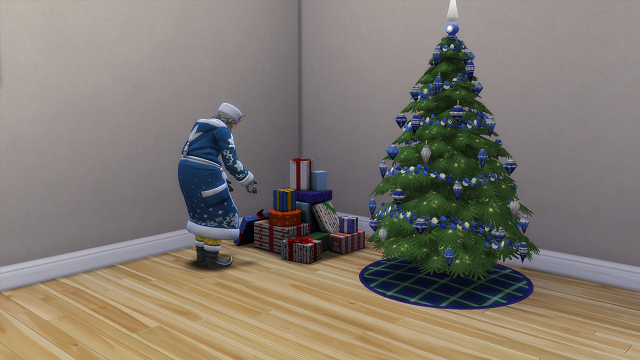 It was a good holiday for everyone!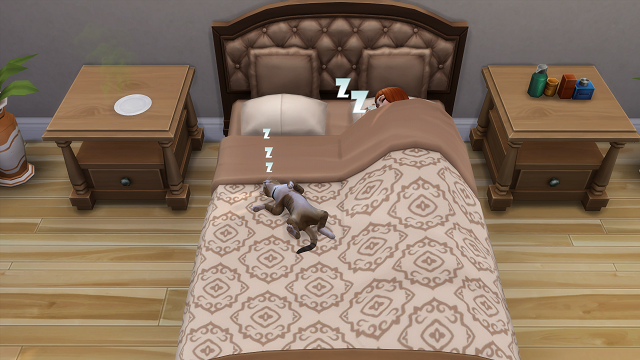 They really got cats down in the game, if only they could do this if the bed was full. Maybe even sleep on their heads lol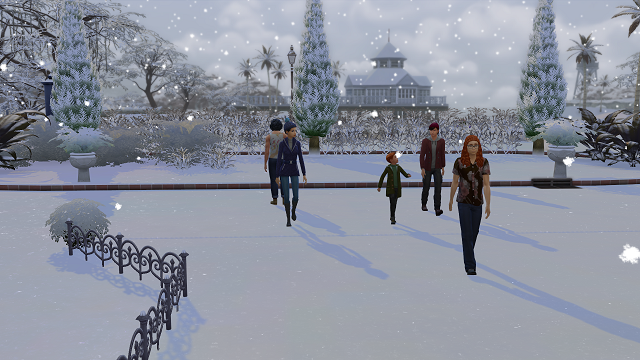 Another day, another parade of sims.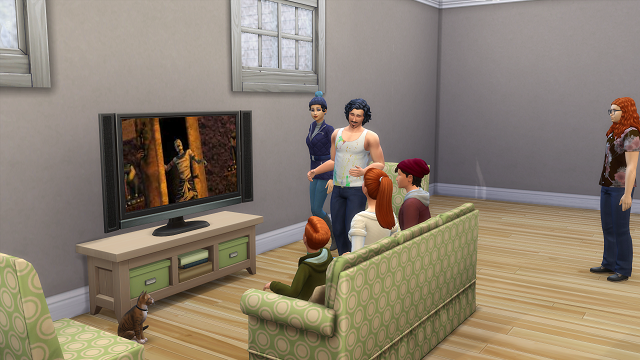 They all needed fun so I had them watch a movie together. I just wish that they would all sit down.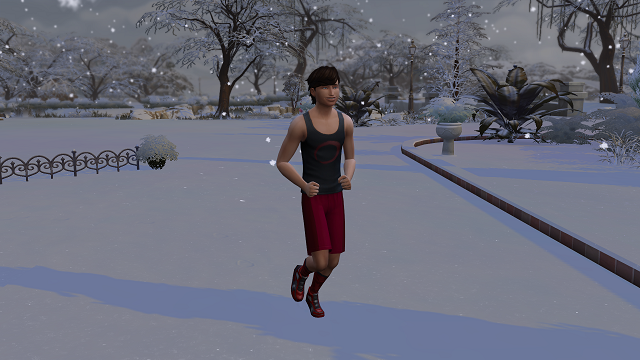 Jeremy wanted to go jogging. He looks way too happy, considering what he is wearing during a snow storm.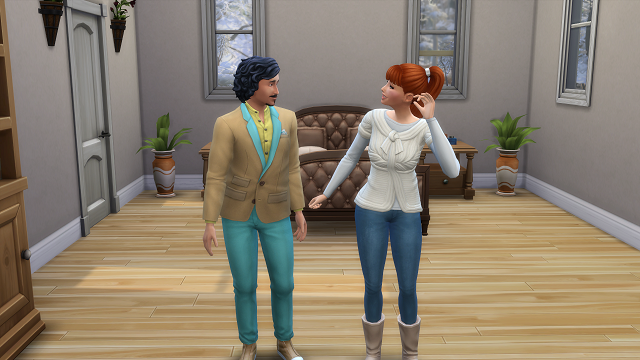 <3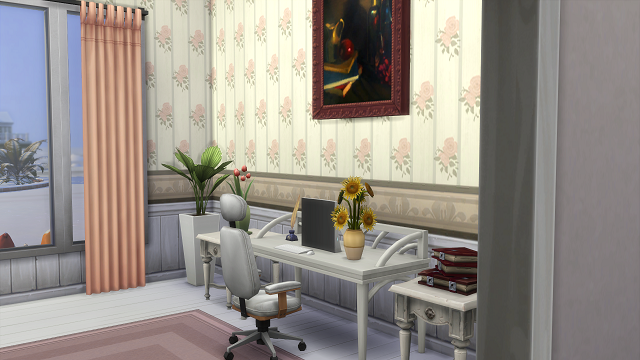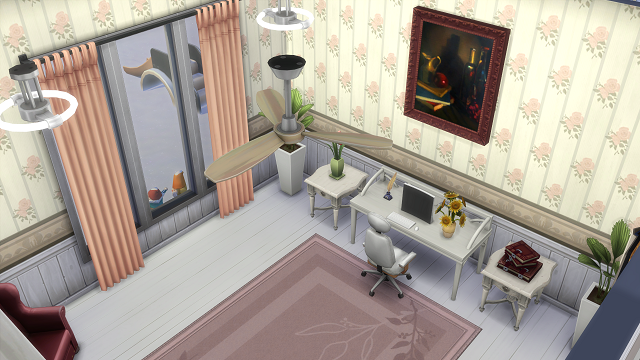 I re-did Marie's study. I like it. I may redo it again though.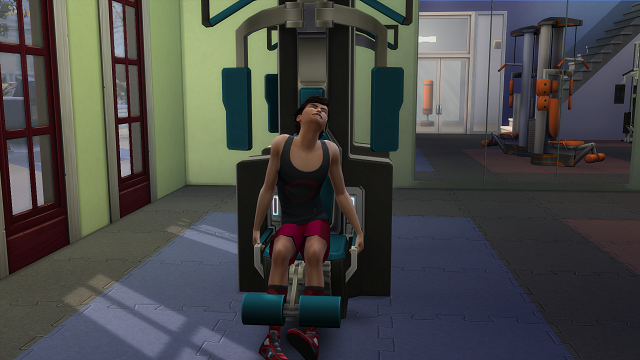 Jeremy needed to workout at the gym. That looks like fun haha.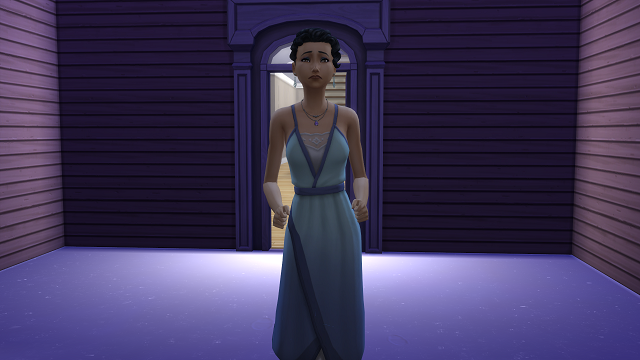 Kathy was invited to the opera and she doesn't look like she wants to go,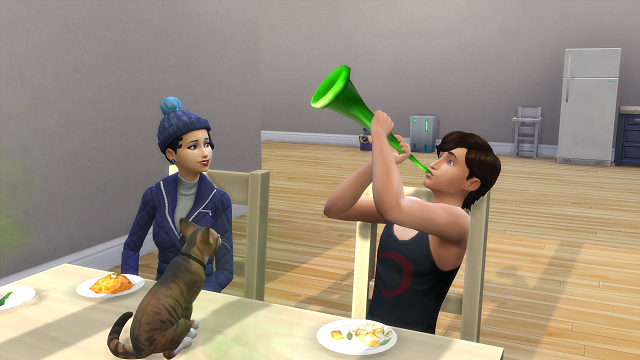 It's New Years Eve!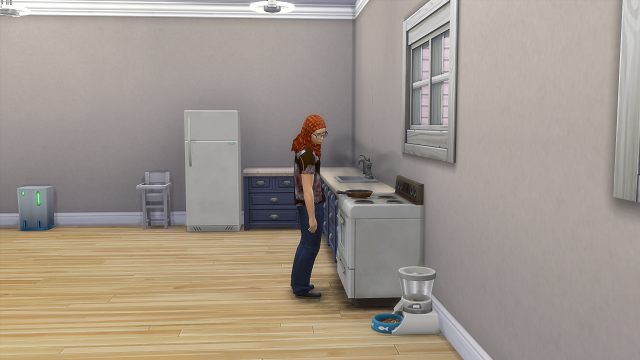 Why Bobby… there's plenty of leftovers.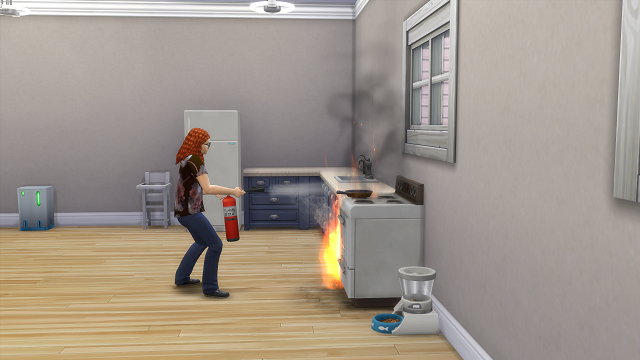 Sigh… Real life Bobby has never set a fire, but he did melt a spatula while cooking pancakes for him and his brother.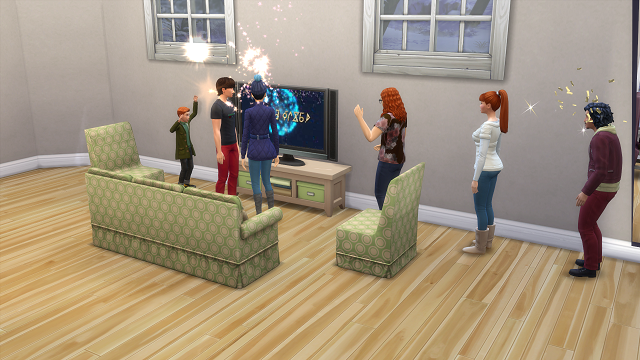 Kinda crazy how fireworks come out of the TV.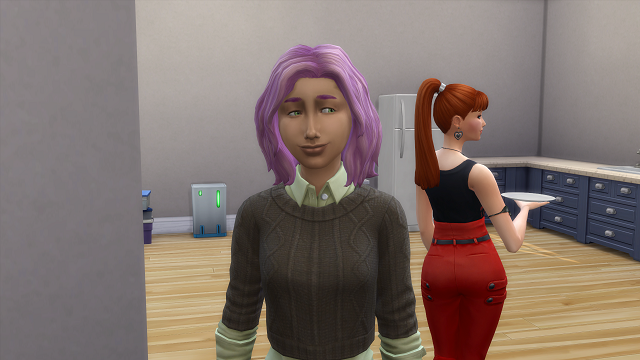 Well hello pretty lady, who's name I did not write down.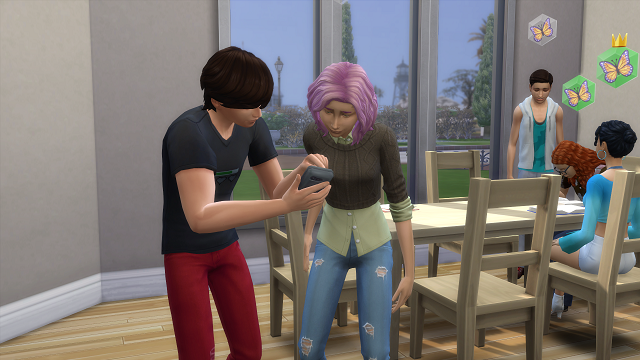 I think we may have found our Generation Two Spouse.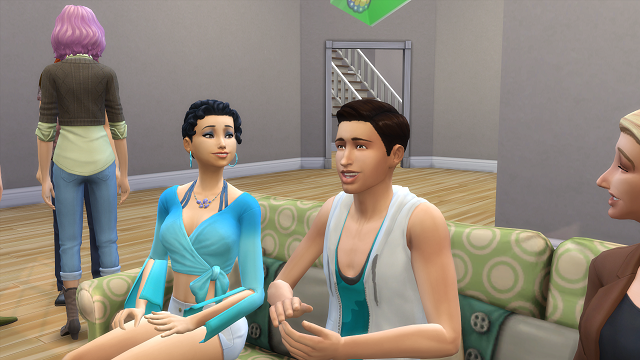 I think Kathy likes this guy… Too bad she's about to grow up. Maybe when she moves out they'll get together. Thanks for reading. It's time to end this update!