Hello and welcome to another update of the Austin Family Legacy!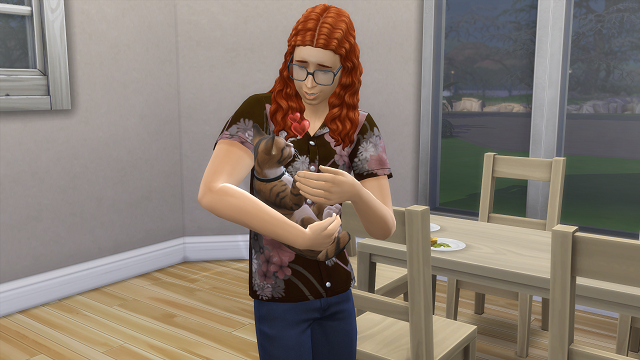 I just love the interactions with cats!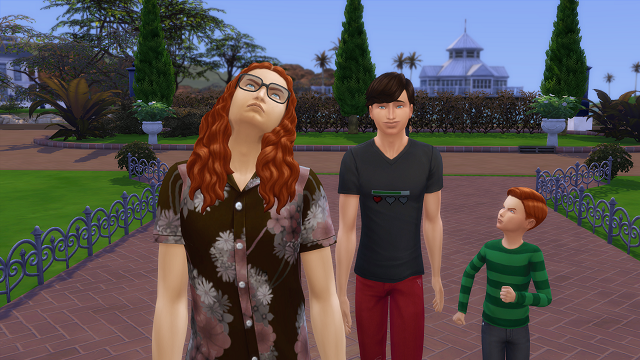 The face Bobby is pulling here is a face I am familiar with in real life, LMAO!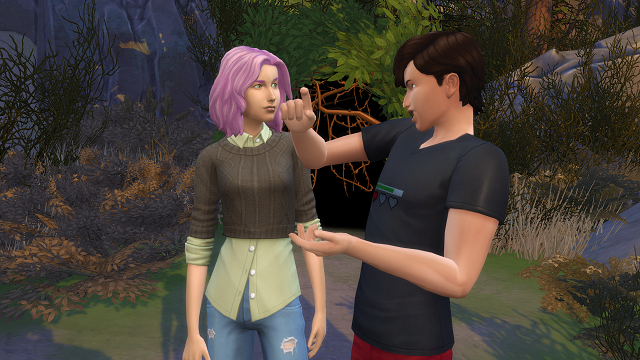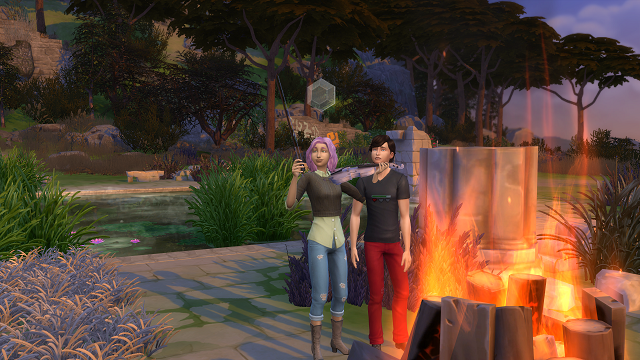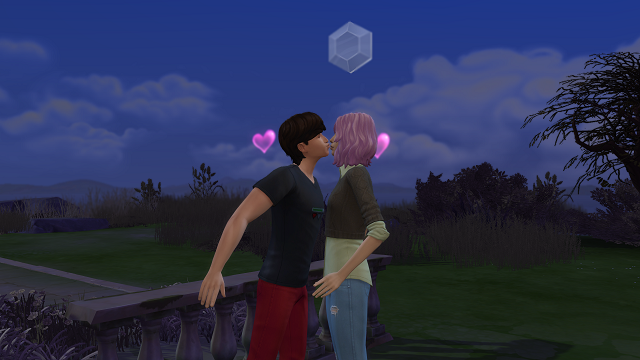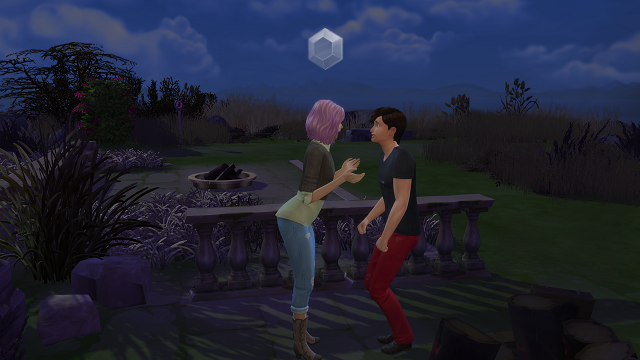 Jeremy takes Tiana out and he gets his first kiss and a girlfriend!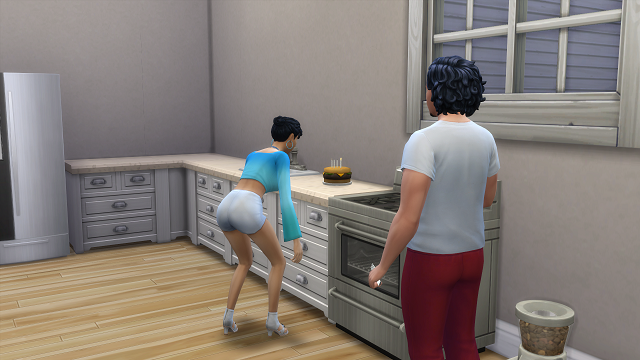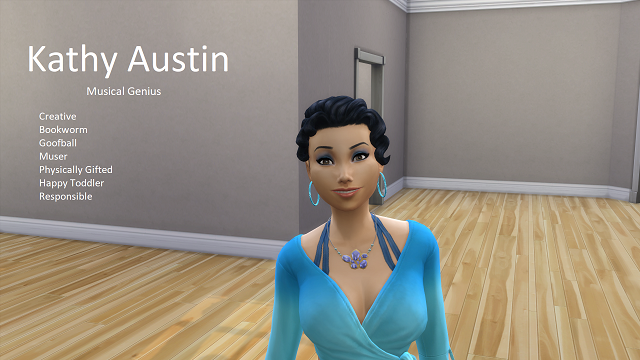 The next day, Kathy had her young adult birthday. She gained the creative trait. She is quite beautiful! I moved her out and motherloded her money and gave her a nice house.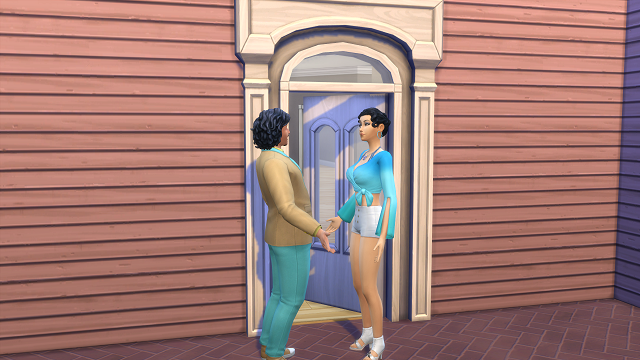 And even though she has her own place, she promptly visits and receives a key, so she can come and go as she pleases.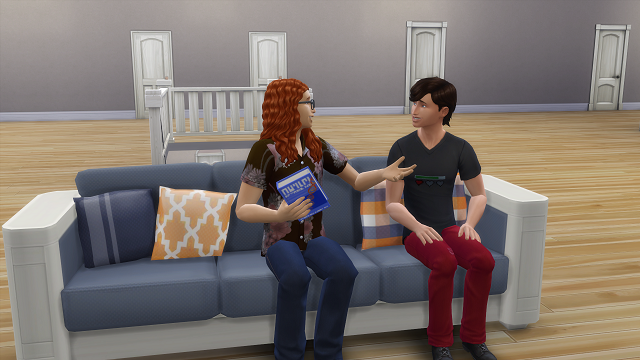 Bobby and Jeremy bond. They are always hanging out.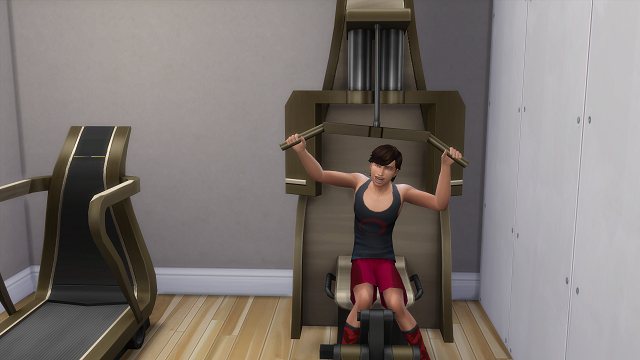 When Jeremy has free time I send him to workout, he's so skinny that I worry he may break a bone 😀 (And yes, it looks like I forgot to paint a wall… I'm pretty sure it is still unpainted)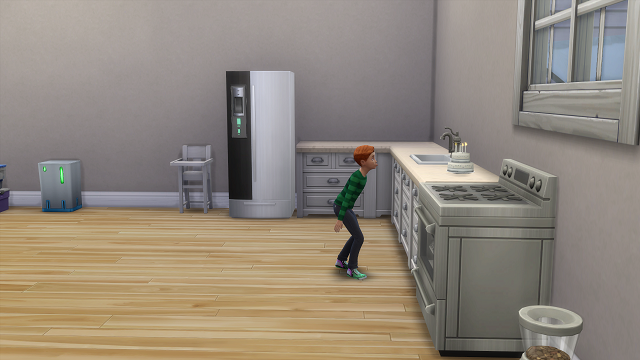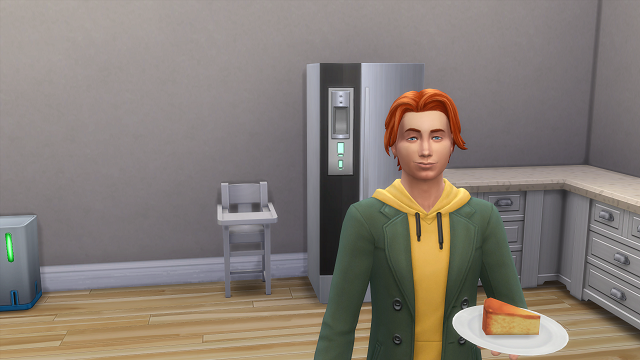 The next morning, Rowan has his teen birthday and I remembered to take an after picture! He gained the paranoid trait, joy… And he wants to be a Master Maker, which gave him the Muser trait. He also has the Happy Toddler trait and physically gifted from his childhood.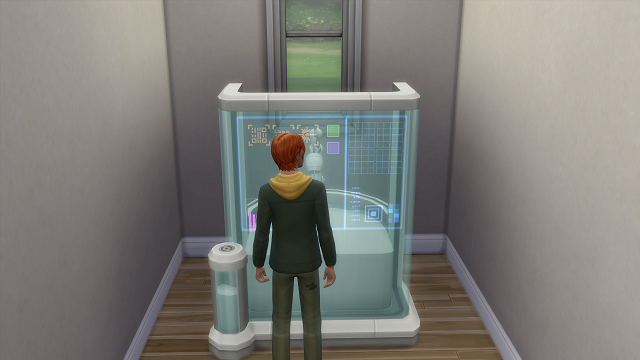 I bought him this fabricator as a birthday gift.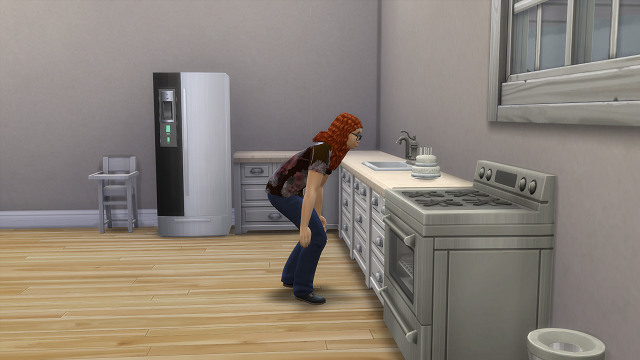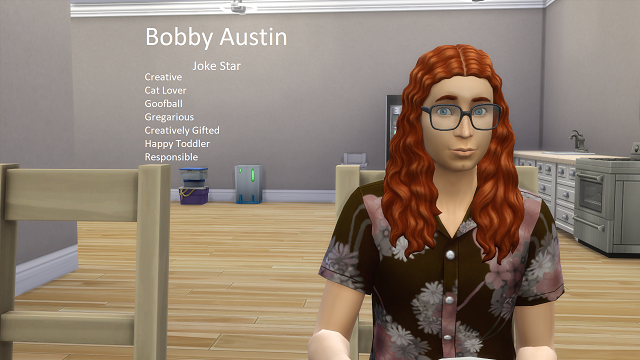 Another day, another birthday. Bobby gained the goofball trait and also the responsible trait. I promptly moved him out and gave him a beautiful house to live in.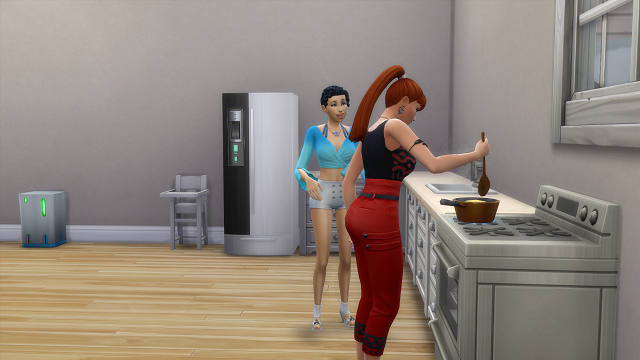 Marie is busy working on her gourmet cooking skill.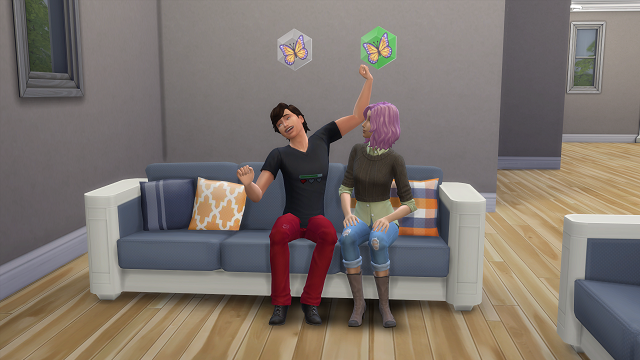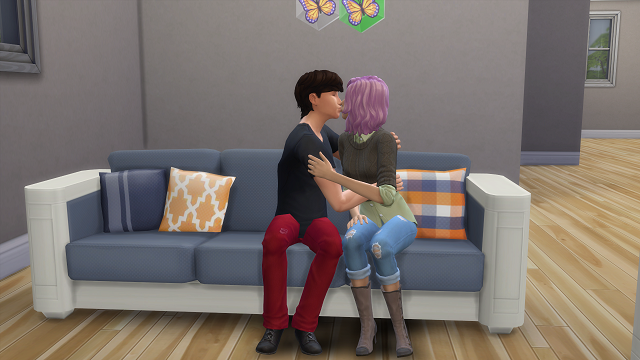 And Jeremy is hanging out with his girlfriend 🙂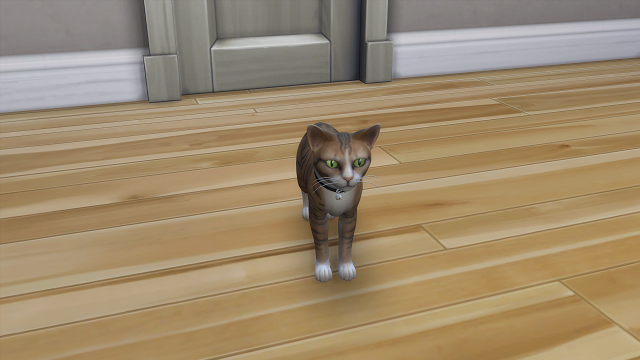 Bo stayed with the family when Bobby moved out because I want his ghost! Here he is reaching the elder stage.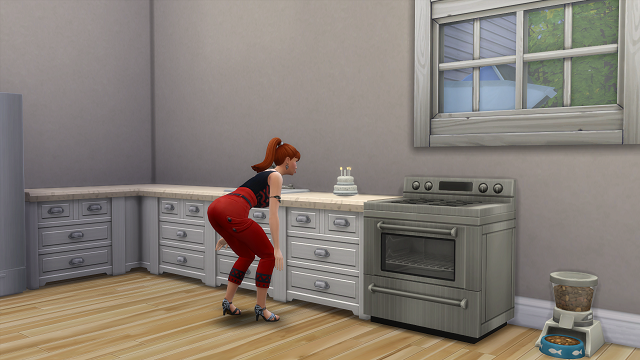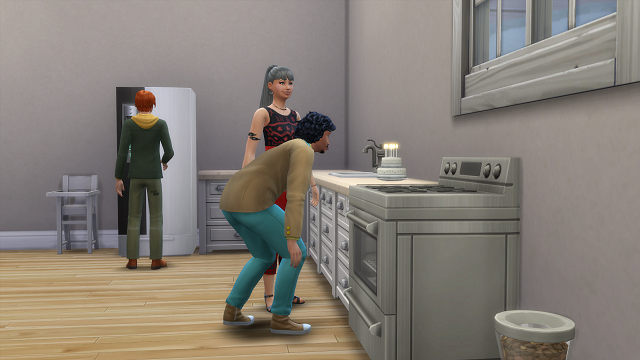 Yup, lots of birthdays this chapter! Marie and Chaz both age into elders.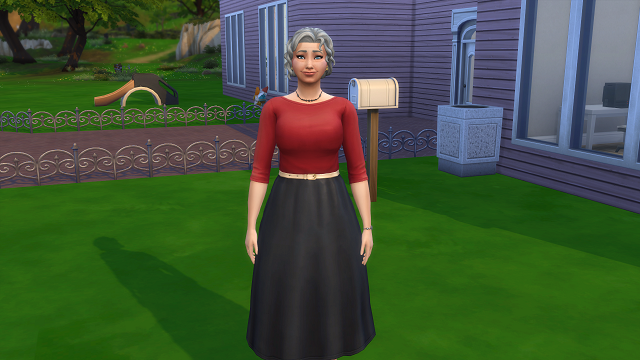 I gave Marie a makeover and she is still very pretty! (And yes, if you were wondering, I always give my elder ladies boob jobs lol. I mean come on, there's no reason to be so saggy)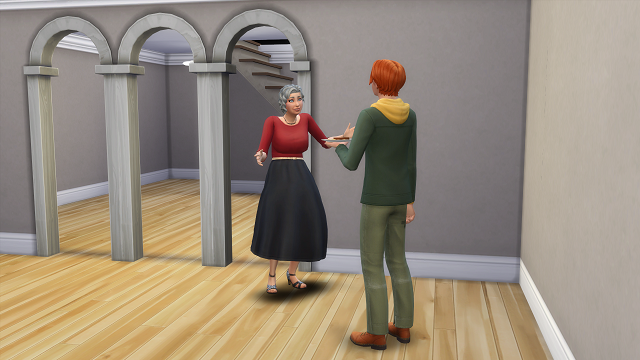 Marie and Rowan hang out, talking like pirates. I love this holiday.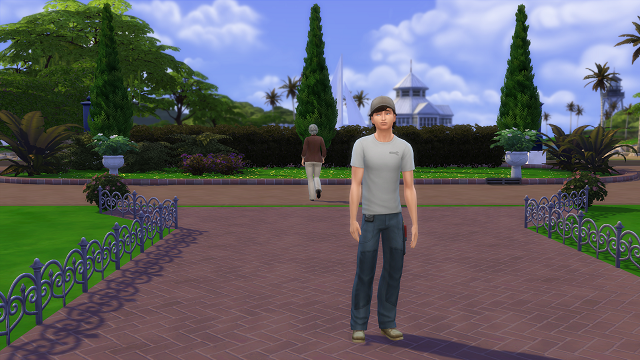 I gave Jeremy a part time job to see if he could top it before aging… he does not.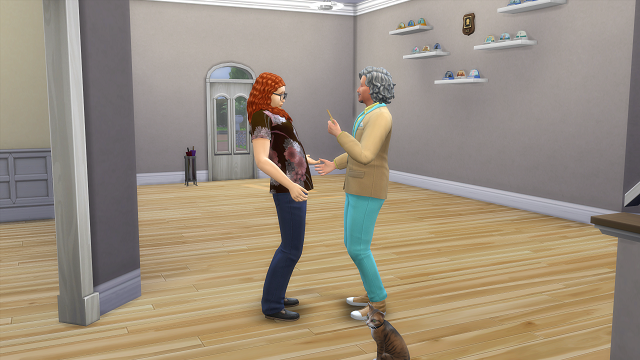 Bobby is over and receives a house key.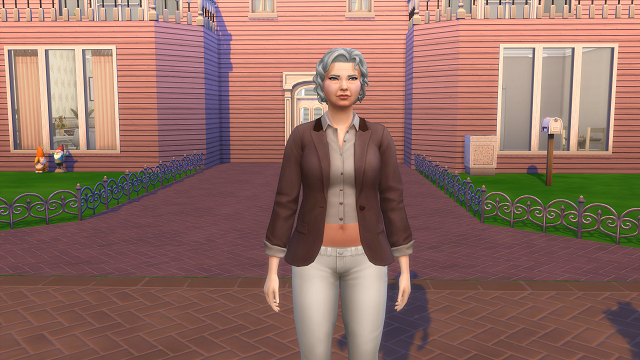 Doesn't she look thrilled to get a promotion?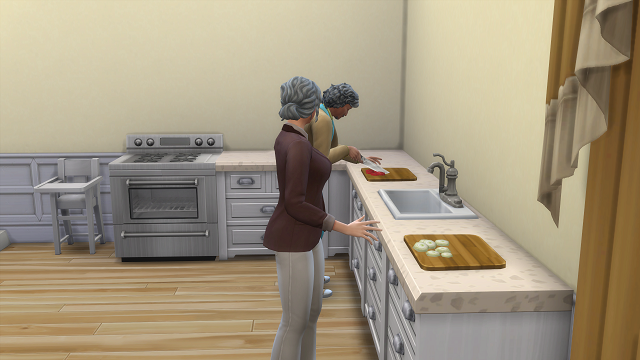 I really don't understand sim logic. Marie was cooking, but Chaz couldn't wait? There's also plenty of yummy leftovers in the fridge.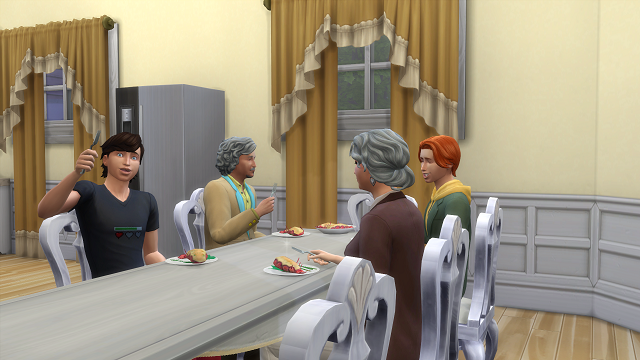 The family enjoying some lobster for dinner!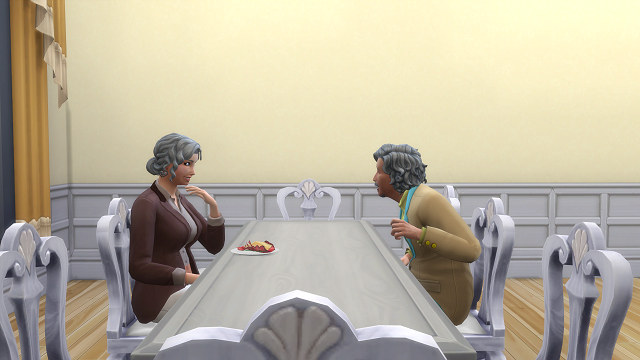 And after the kids leave, the adults enjoy some flirt time. They are so cute!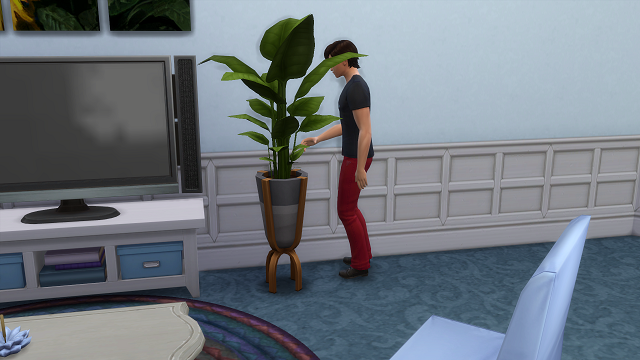 I created a holiday called Bunny Day. Here is Jeremy hunting for eggs.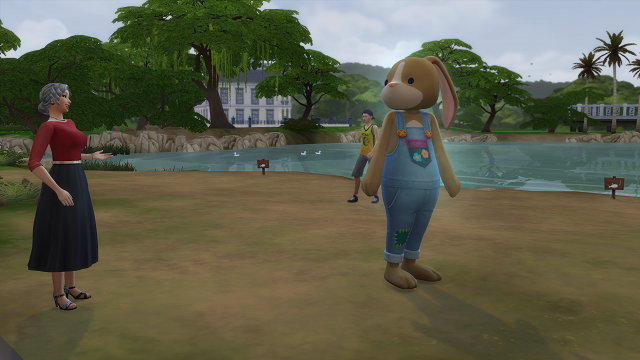 I found the bunny hanging out over here, so I sent everyone over to chat with him.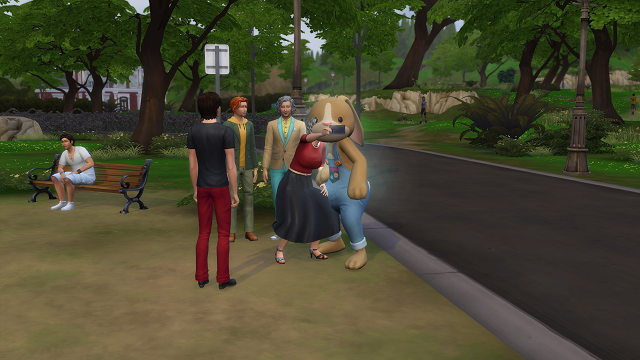 LOL The bunny face is eating Marie while they take a selfie.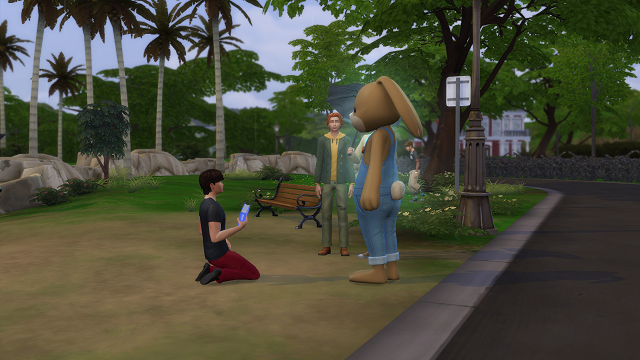 Jeremy decided this was the perfect time to do his homework.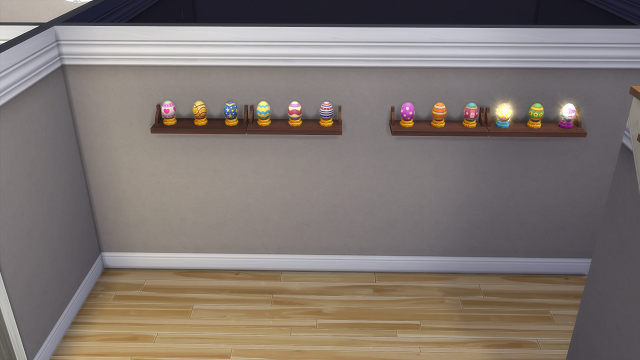 And we'll end this update with a completed egg collection! Next time, Generation Two takes over!