Hello and welcome back! I know, I just updated yesterday, but I always play at least two weeks before updating. Today you will get not one, but two chapters since The next week of play will have Raphael aging into a young adult and I need to run an heir poll!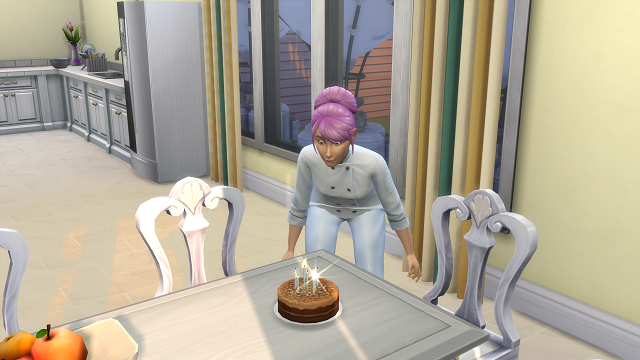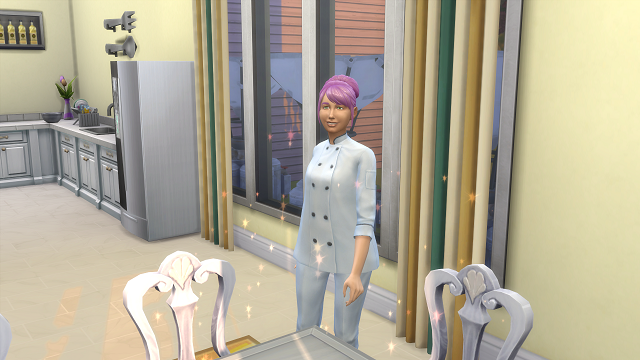 This update begins with Tiana's birthday! Not much difference in my opinion.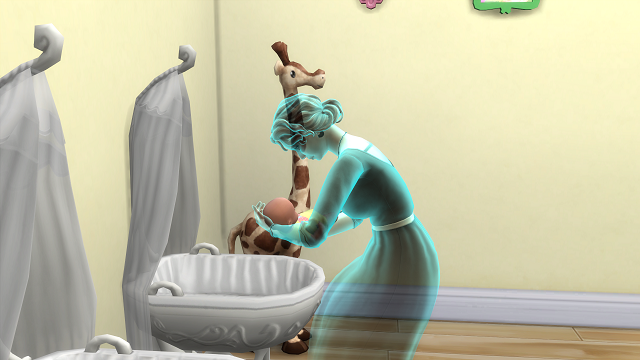 Ummm, you guys… I forgot to include the picture of Tiana giving birth at the end of last week…oops. Well she gave birth to another little girl that we named Maggie 🙂 Here's Marie really helping out while everyone is asleep.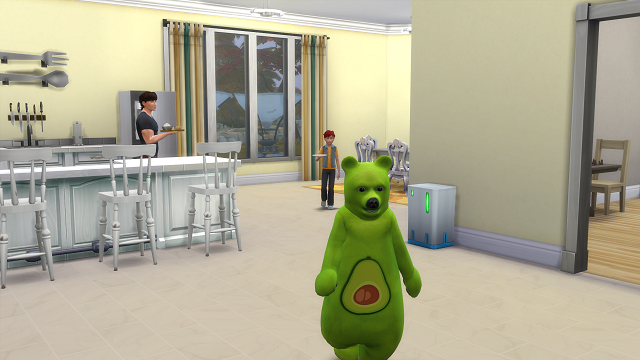 Zoey is having the amusing bear phase.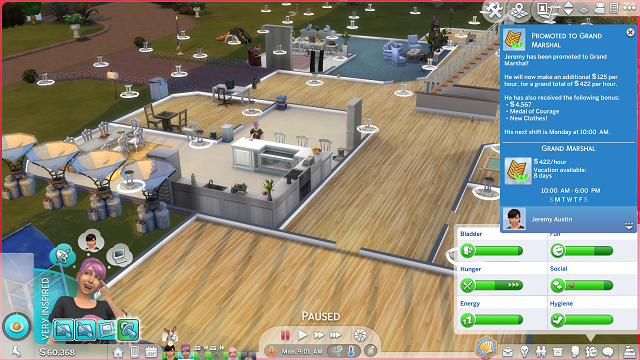 Jeremy finally topped the military career…too bad Marie didn't live long enough to see this so she could have completed the successful lineage aspiration. Hopefully Jeremy can complete it.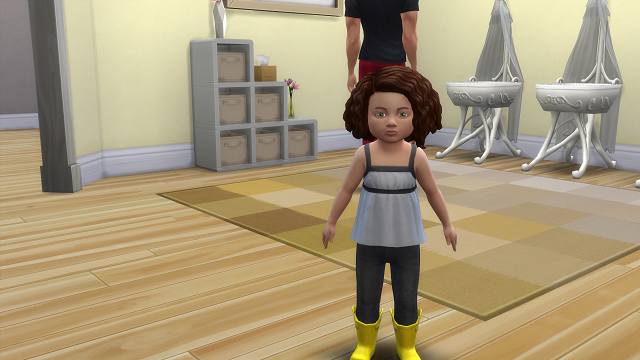 And Maggie grew up! Isn't she adorable? She rolled Wild…lovely.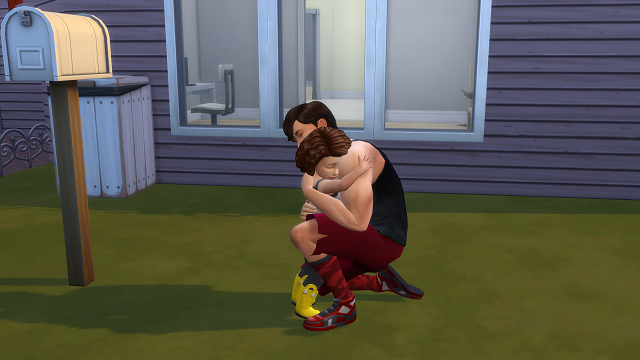 I love this interaction 🙂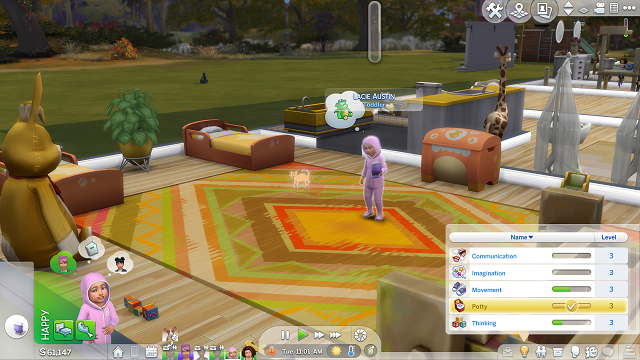 And Lacie topped the potty skill and as you can see has level three in all toddler skills, so she is free to do as she pleases.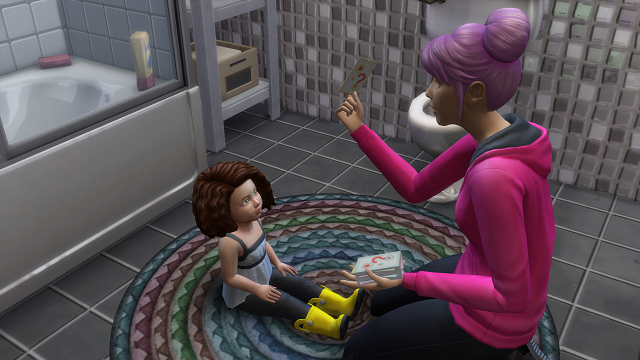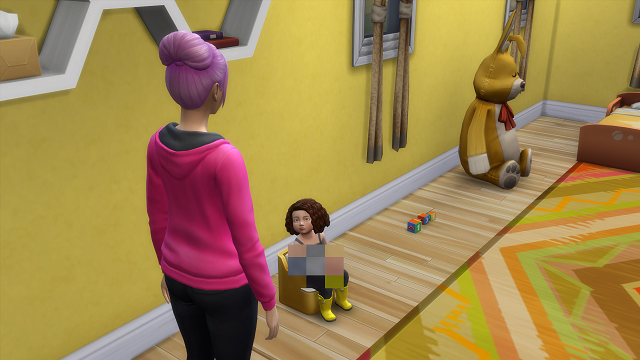 And toddler skilling for Maggie.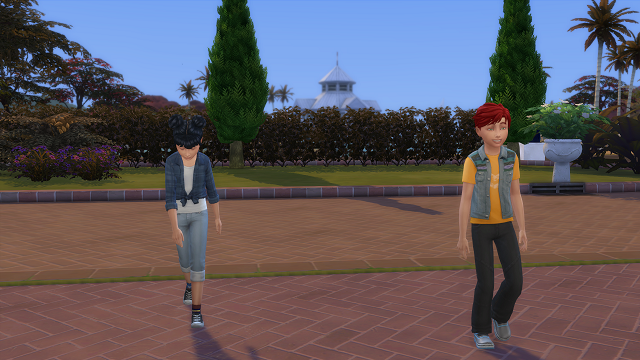 I love the different moods that the kids come home from school in. I think Zoey is sad because she's not a bear.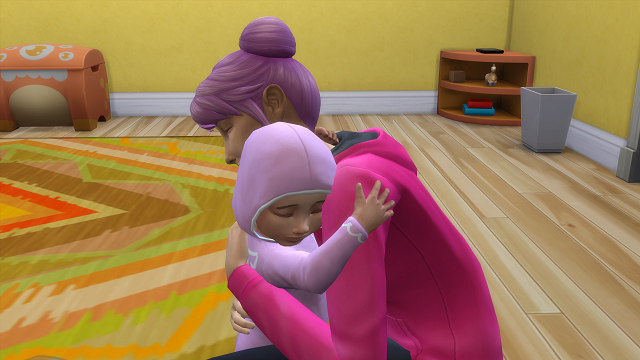 I so love it, so cute!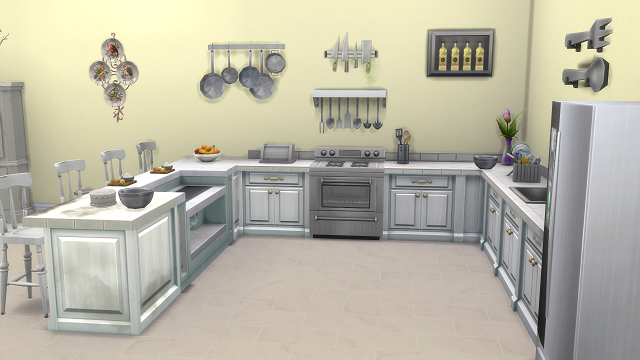 Look at how many started white cakes there are….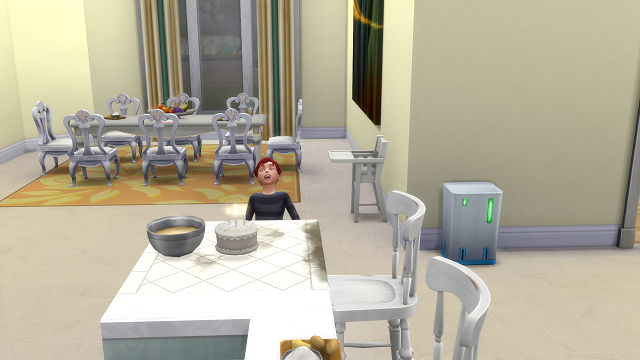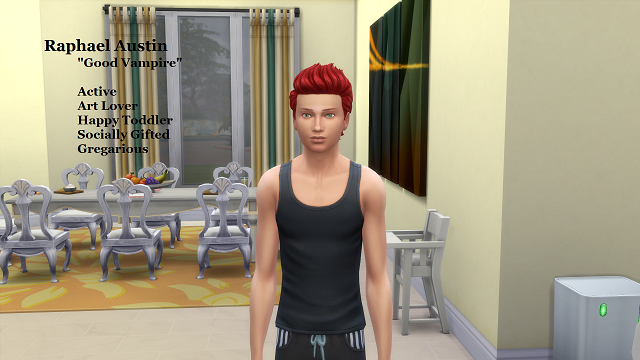 At least there was one we could use for Raphael's birthday. He rolled "Art Lover" as his teen trait and wants to be a Good Vampire. Huh, I have never played a vampire before lol I bought the expansion when it came out, just have never played as a vampire. This will be interesting.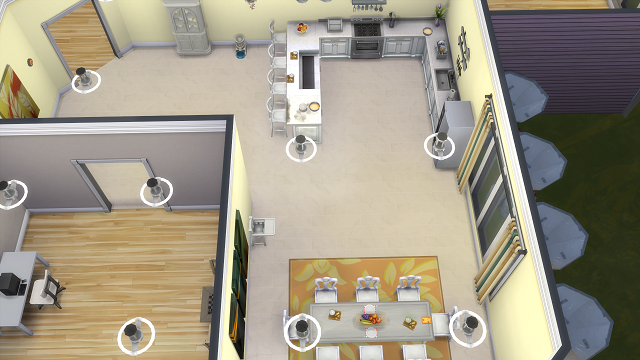 I mean seriously people… stop with the cakes! (I eventually looked it up and it's from the Eco Life expansion. I think it has to do with one of the things that people vote for the neighborhood. I figured out how to stop it. You have to change your settings so only played sims can vote. I then used MCCC to remove any that were affecting my hood and voila. No more cakes, no more power conservation and water conservation day!)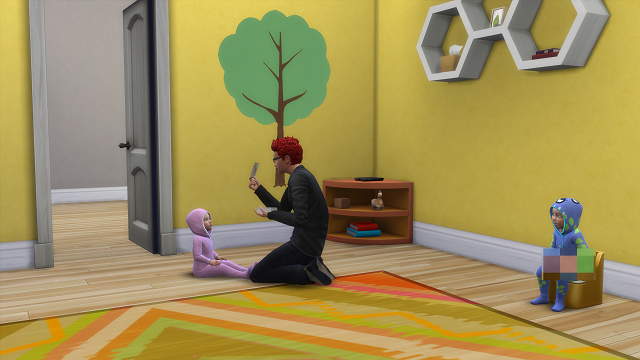 What a good big brother, he did this all on his own.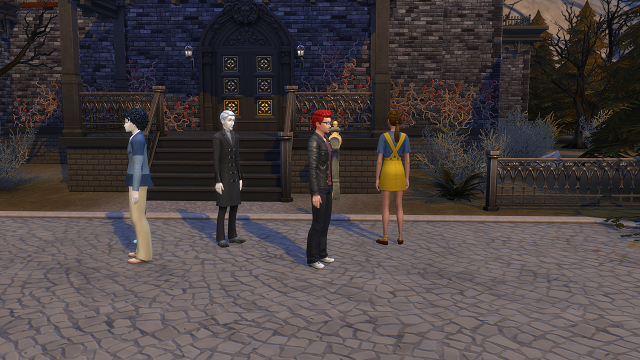 So I found the first vampire that was home so Raphael can get turned.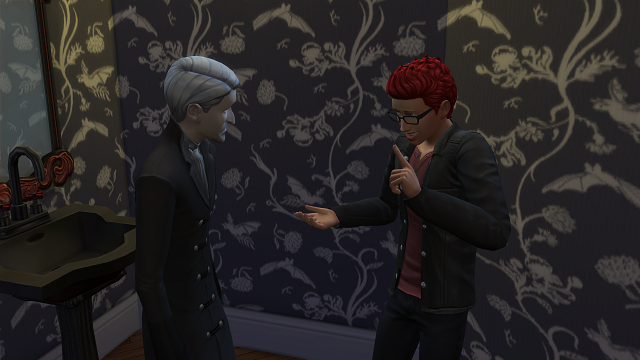 Unfortunately he wouldn't do it. Raphael was tired, so he had to stop trying.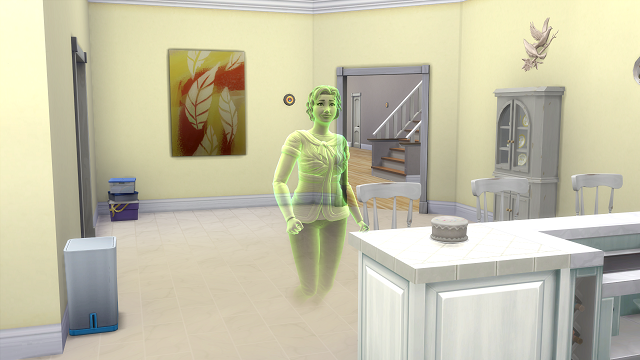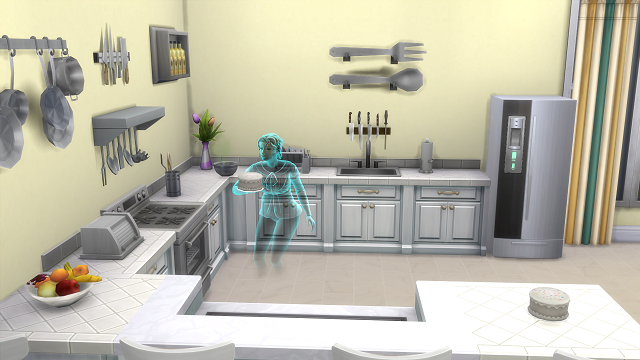 I still hadn't fixed the issue yet…lol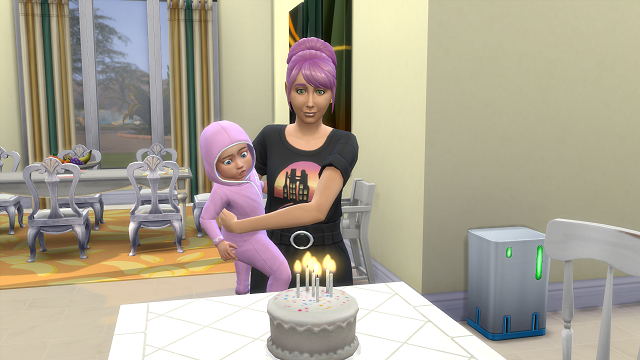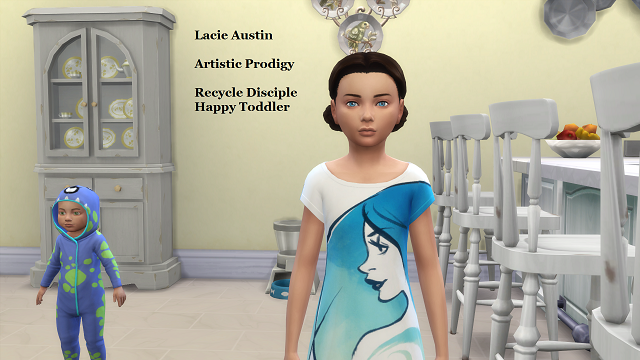 But at least it comes in handy for birthdays! Lacie grew up and gained the "Recycle Disciple" trait and wants to be an Artistic Prodigy. She seems thrilled to be a kid, haha.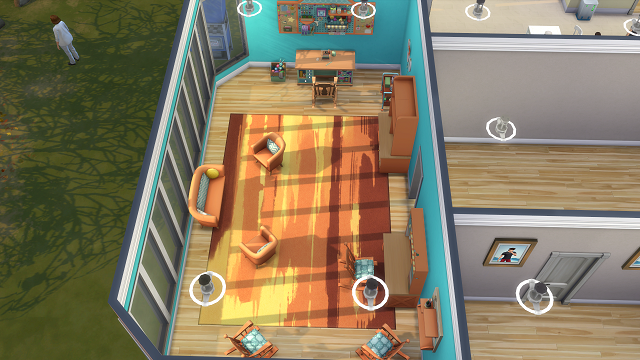 So, yeah… I got the knitting stuff pack. I know it's not everyone's favorite, but I crochet in real life, so I love that my sims get to play with yarn! (If only they had added crochet as a skill too!) I love how the crafting room came out. I am also glad that I have a use for this big empty room!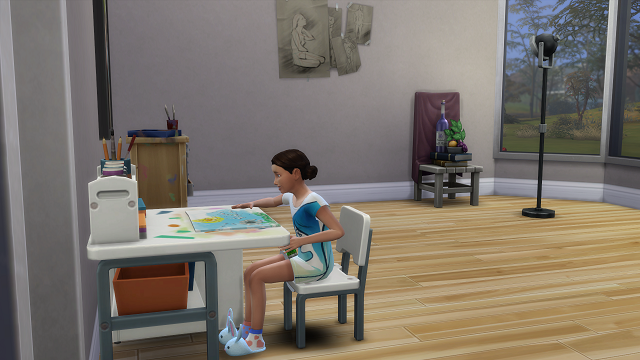 Lacie working on her skills 🙂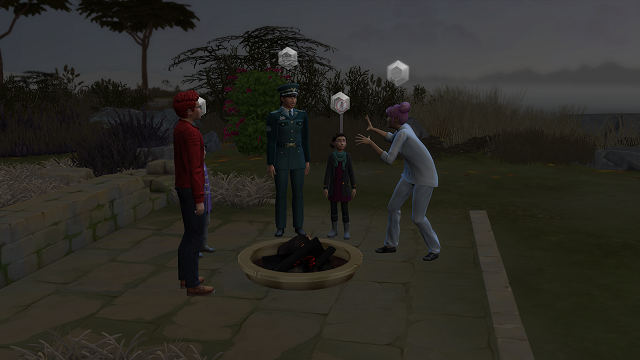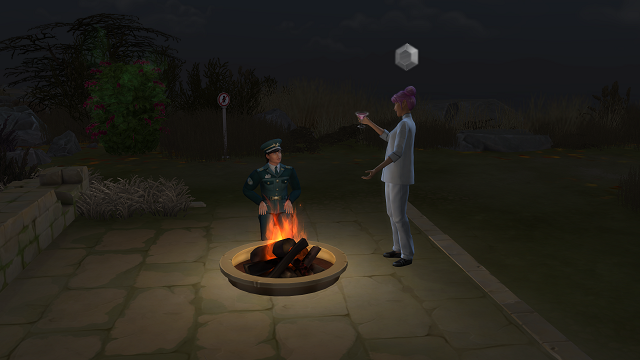 The family enjoying the holiday I created to celebrate the end of fall.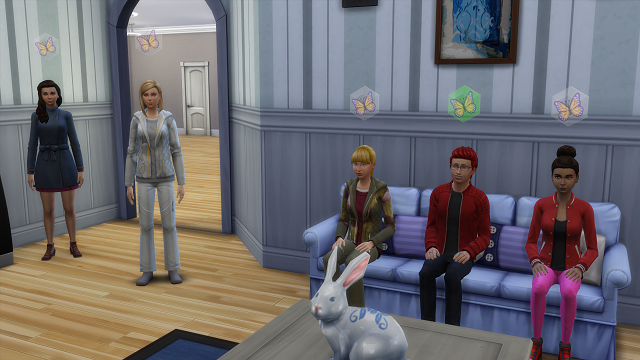 It's like an episode of the bachelor! Seeing who Raphael likes in the hopes he finds a future spouse!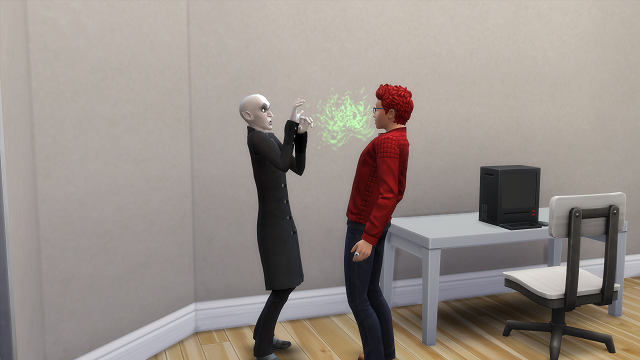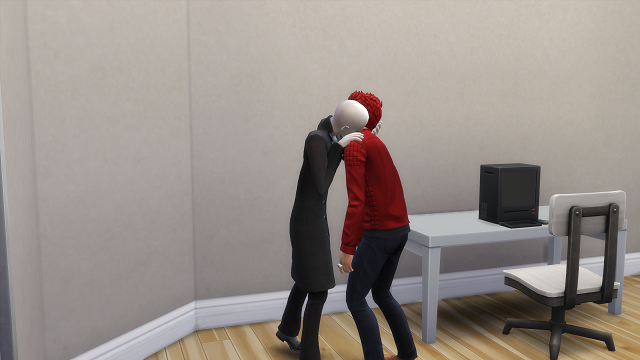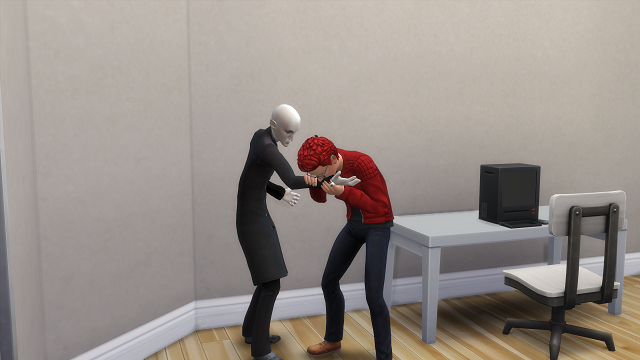 It finally happened!! I'm so excited!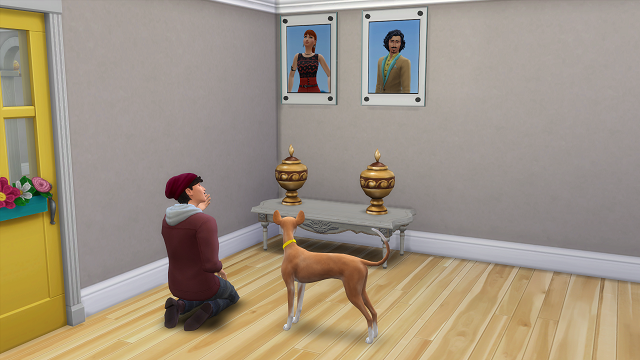 Just Jeremy strengthening the family spirits. I added a temporary door so he could get to them. Such a yellow door!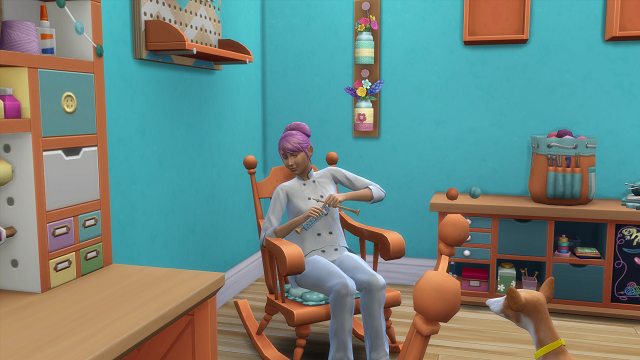 I love it!!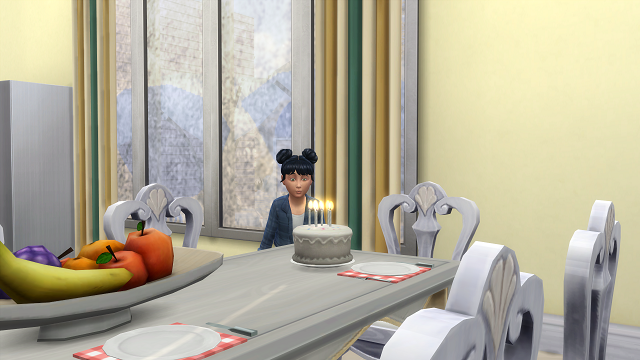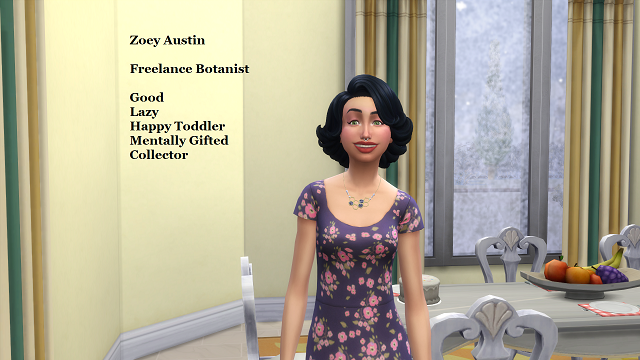 Lots of birthdays this week. Zoey aged up beautifully! She gained the "lazy" trait and wants to be a freelance botanist.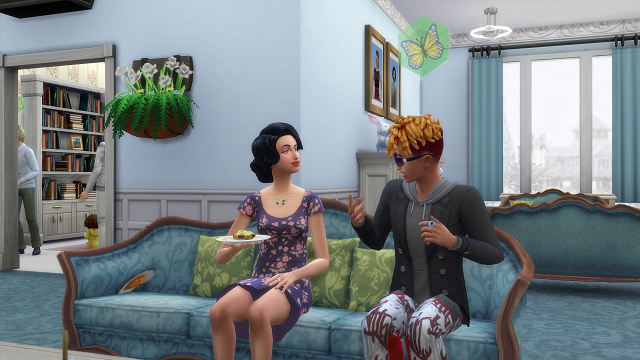 On the prowl for a future spouse.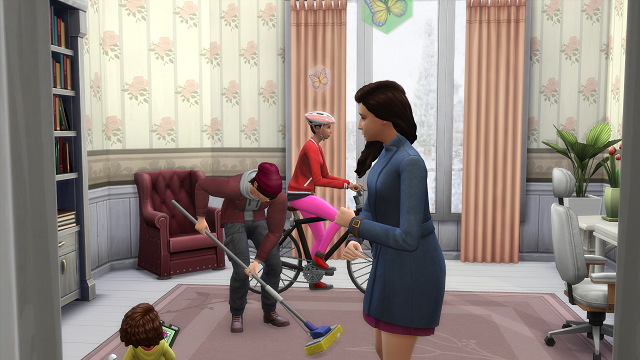 These teens are weird… Hey there, I don't think you should ride your bike in the house.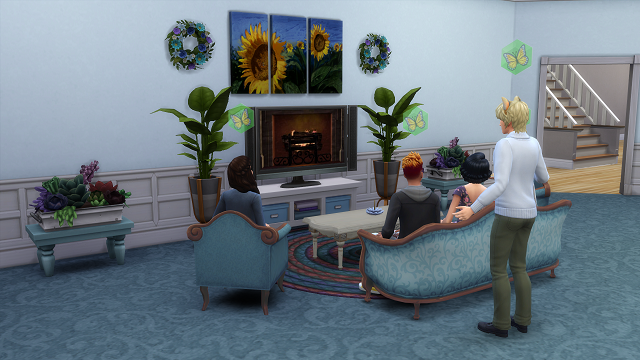 We end this update with more proof of the weirdness.. they are watching the fire channel for fun…lol