And, of course, when I take a break, it's usually after I have a ton of pictures that I then have to figure out what happened, lol.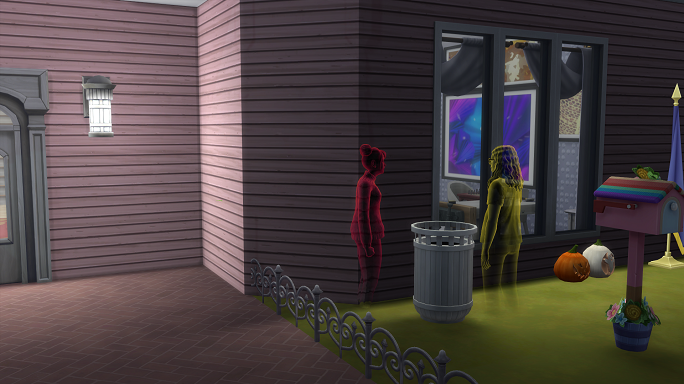 We start this update with some of our resident ghosts.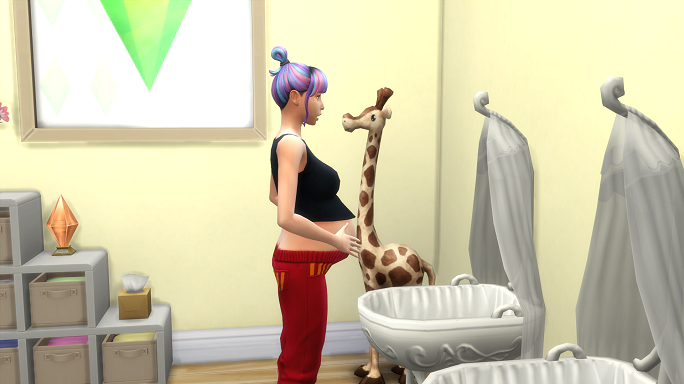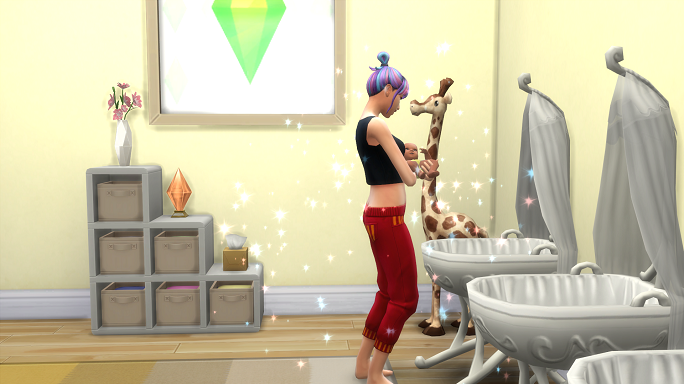 And then Aubrey is born.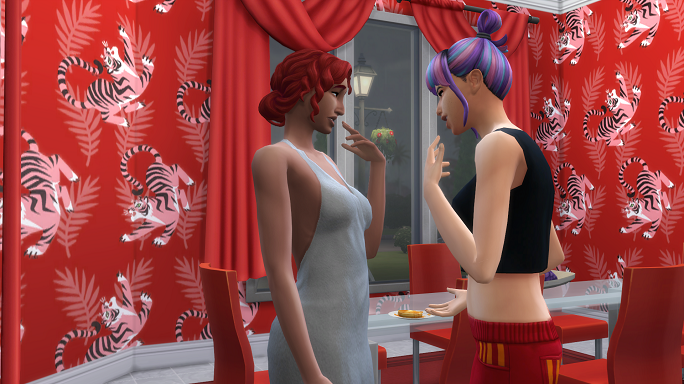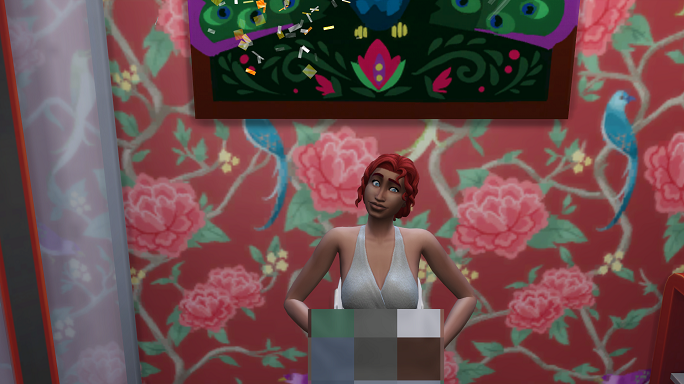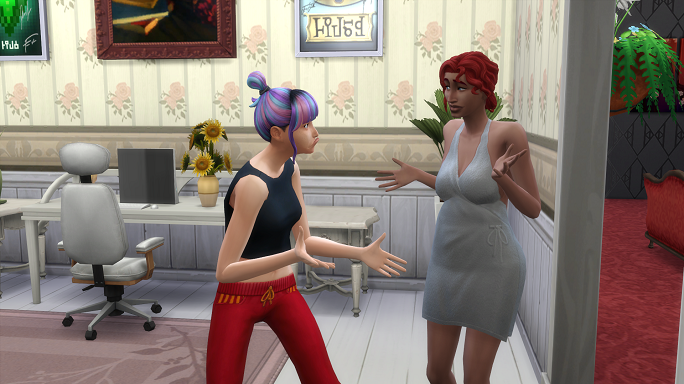 And, of course, straight to making another one since I had to roll six kids.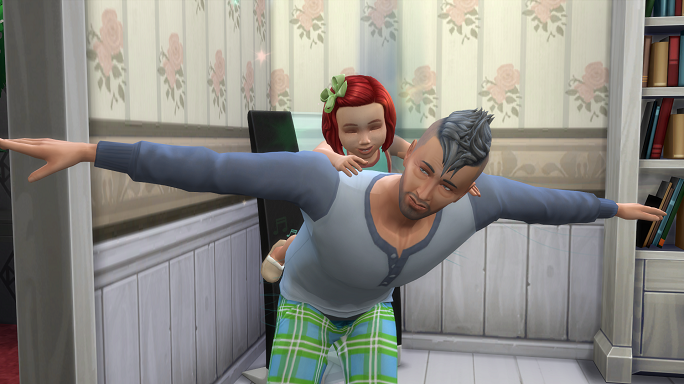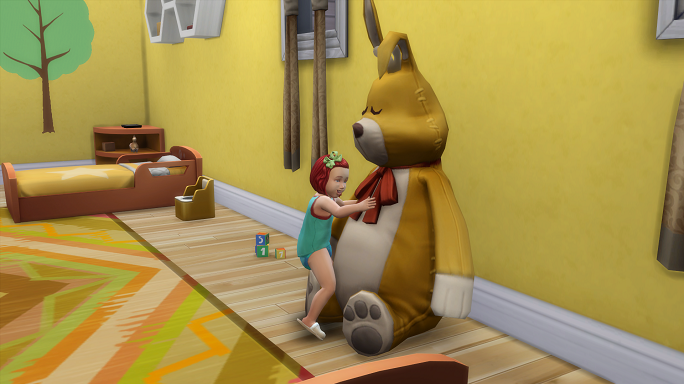 Sweet Tiffani is enjoying her life!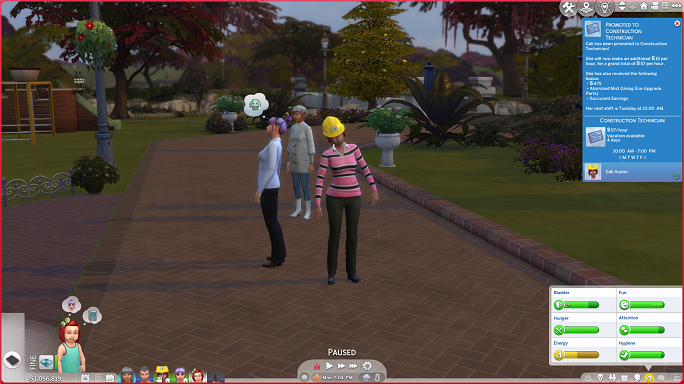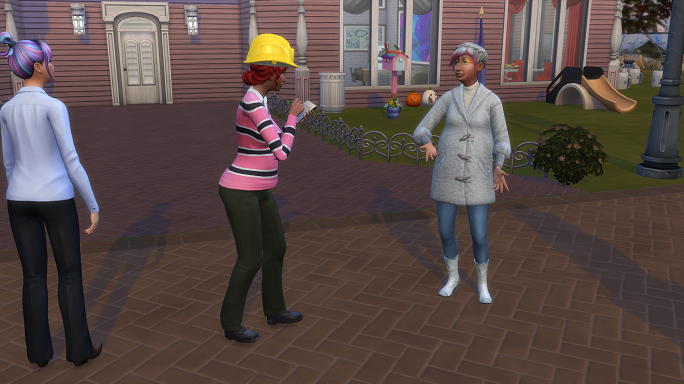 Cali comes home with a promotion and then works on her tasks.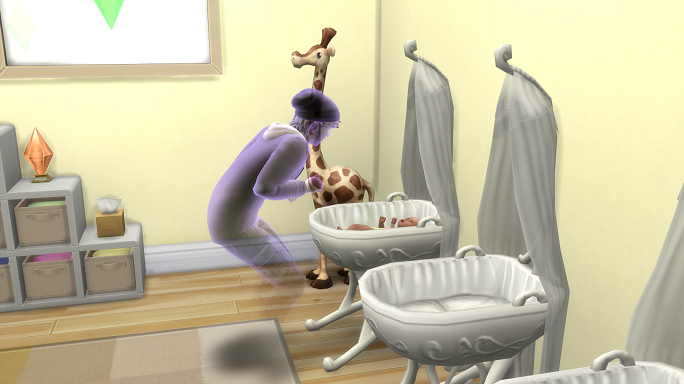 Jeremy came to meet his great, great, great-grandchild.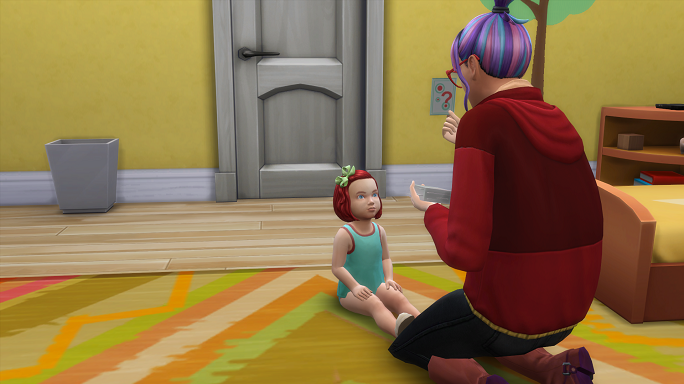 Skilling!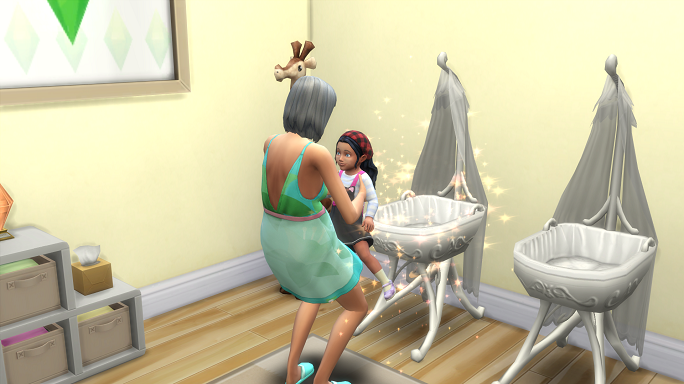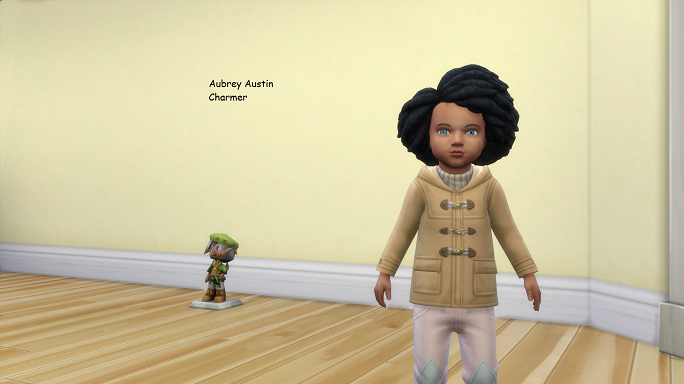 Aubrey grew up and rolled charmer.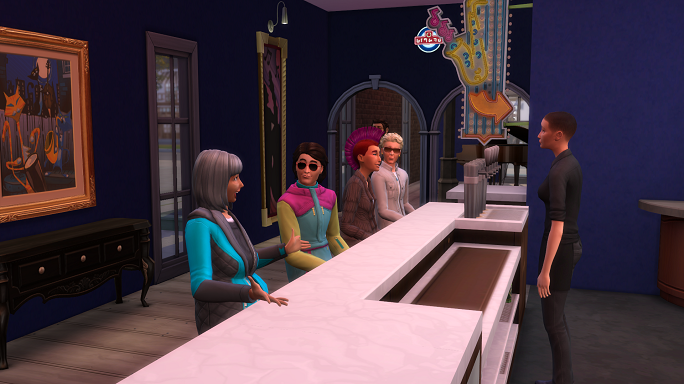 Proof that I let my sims get out of the house for fun.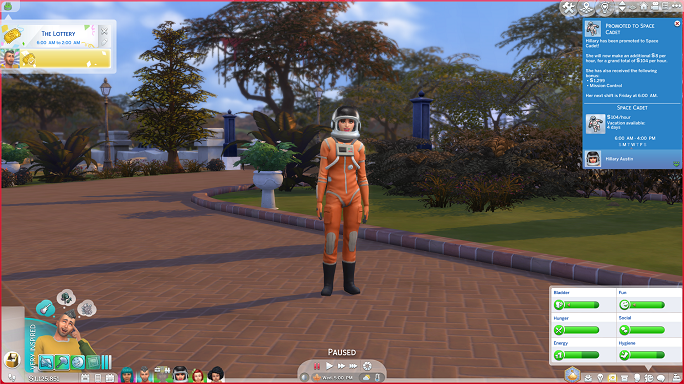 Hillary gets a promotion!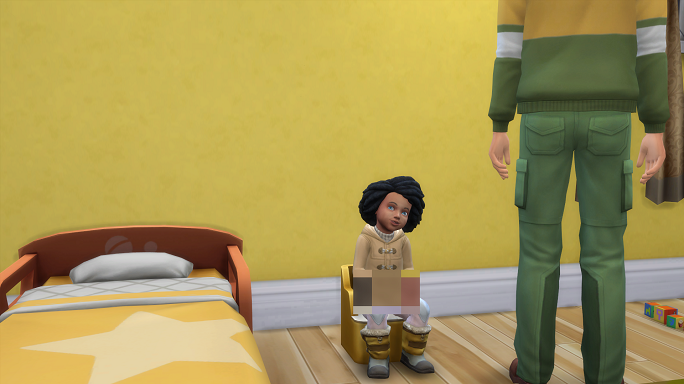 Potty time!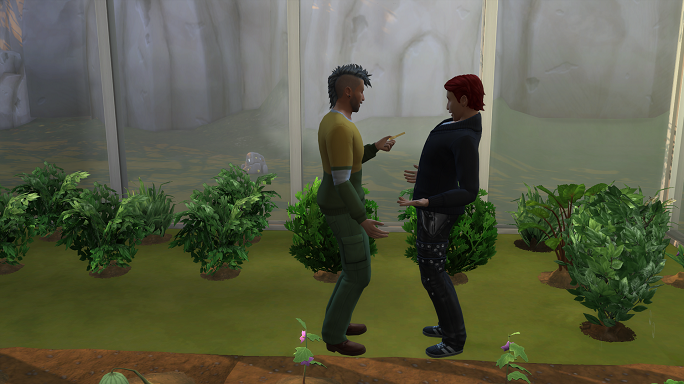 I try to give all the spares a key.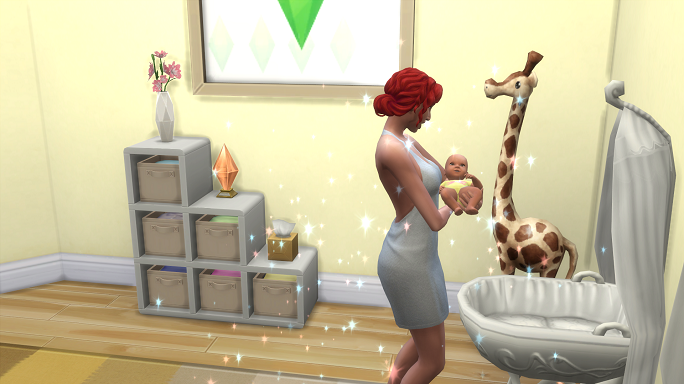 Please welcome Pearl to the family!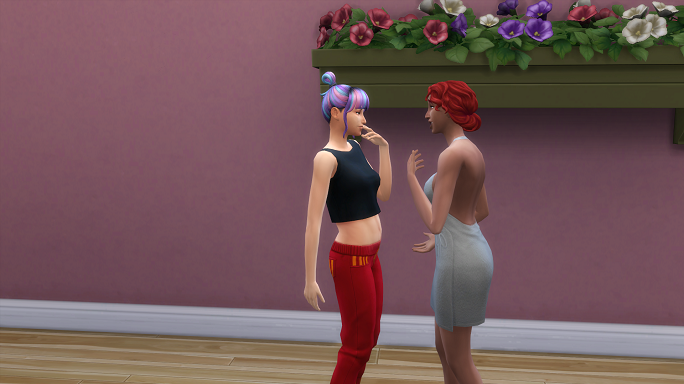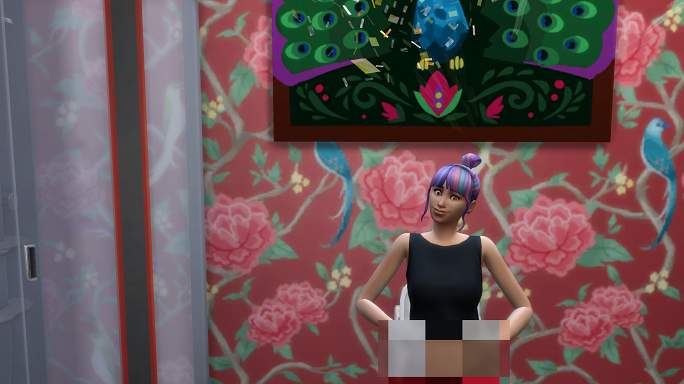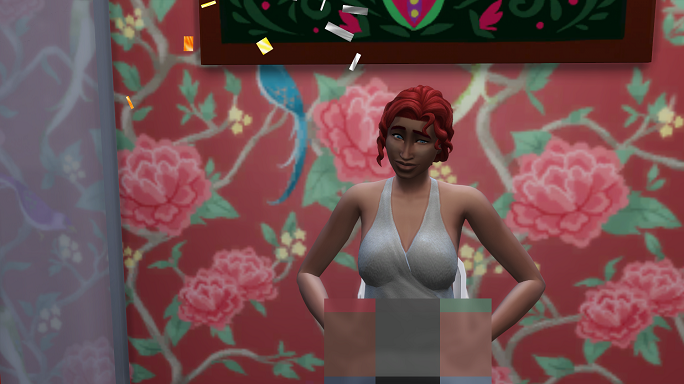 And, yeah… I was like, can they both be pregnant at the same time…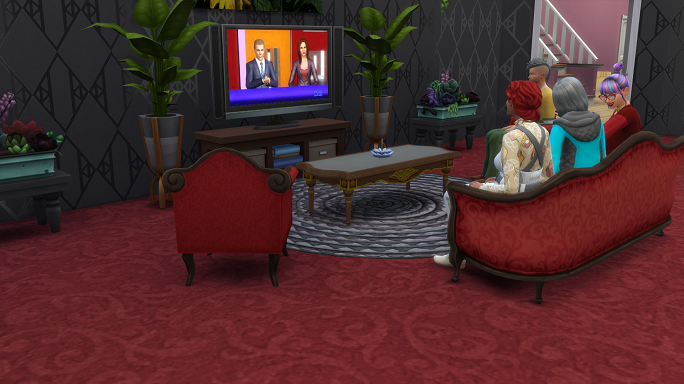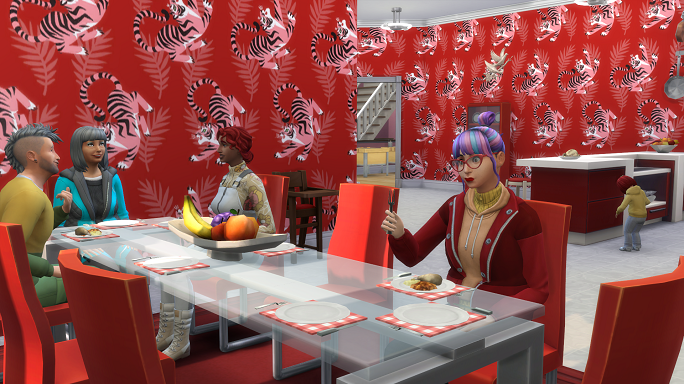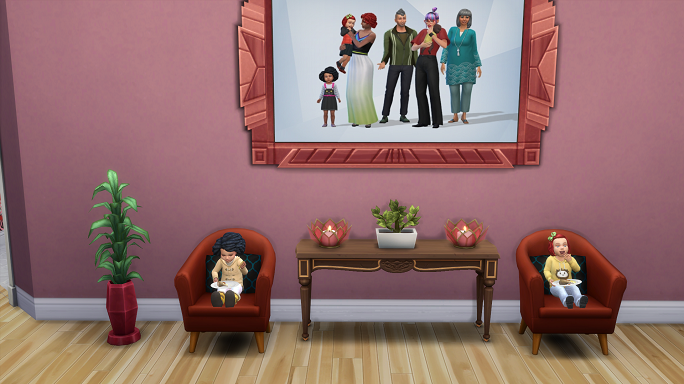 Harvestfest time again.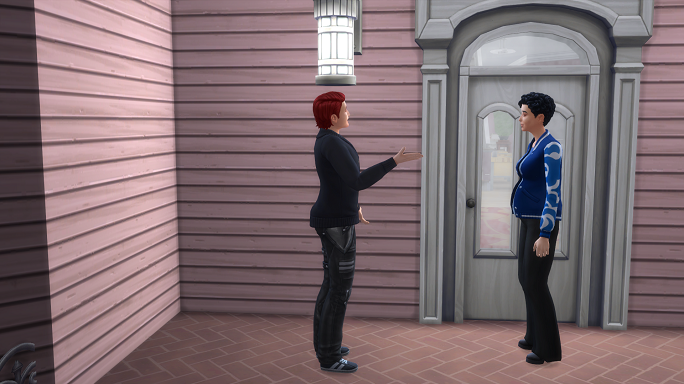 Nash and Elaine came for a visit and look! Elaine is pregnant!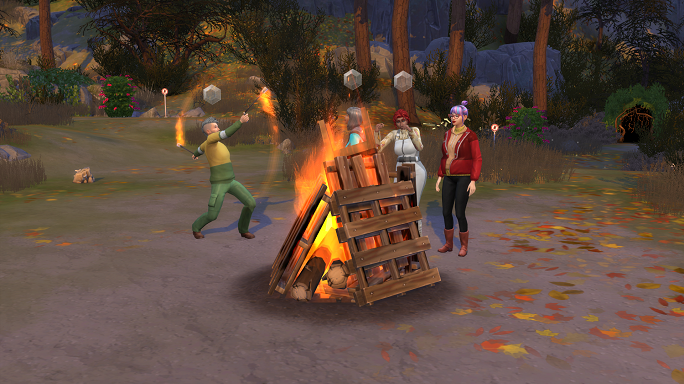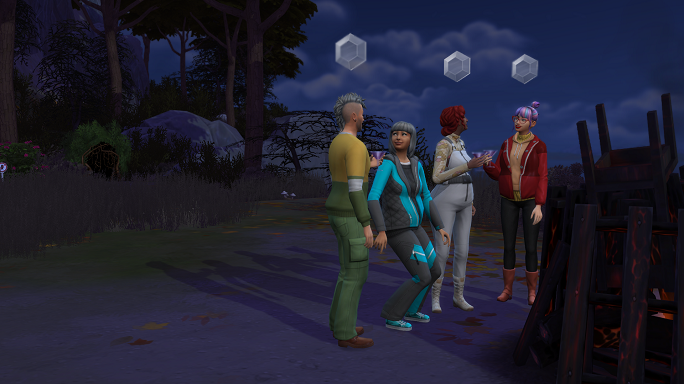 The Austins celebrate the custom holiday I created to celebrate the end of fall.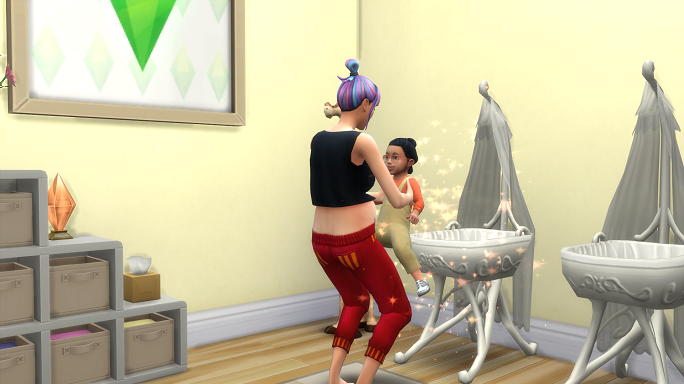 Back at the homefront and Pearl grows up and gains the inquisitive trait.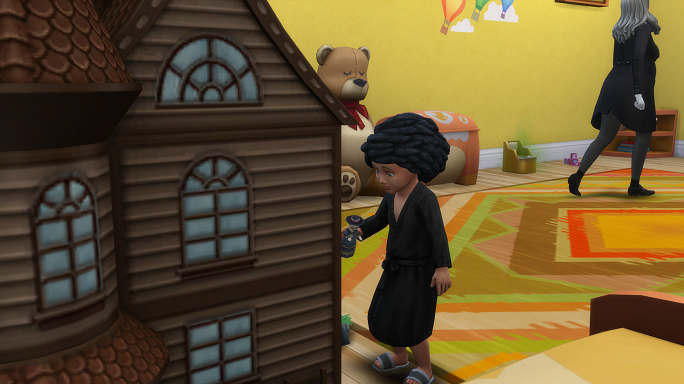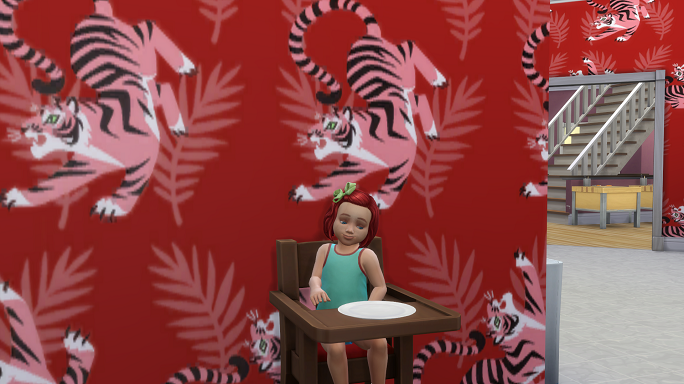 Toddlers!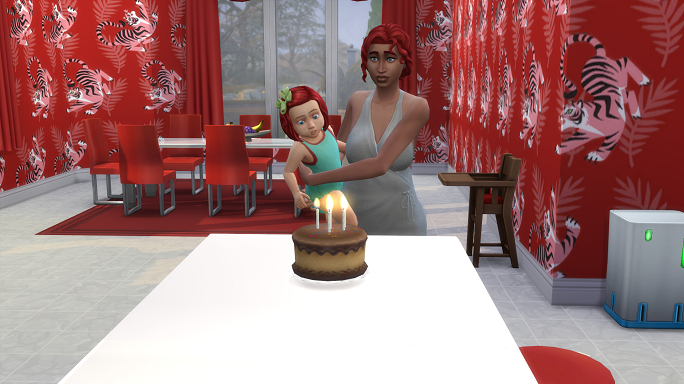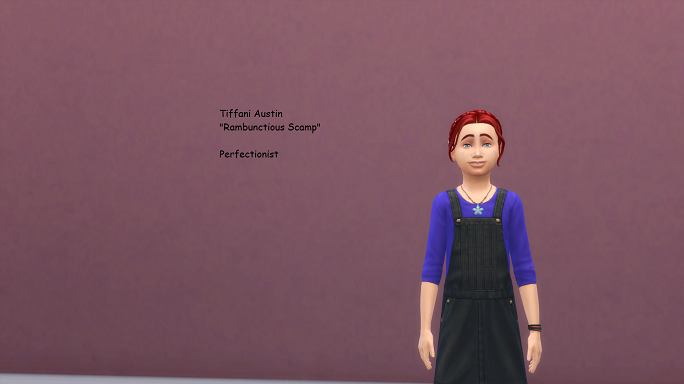 Tiffani grows up, rolls the perfectionist trait, and wants to be a rambunctious scamp.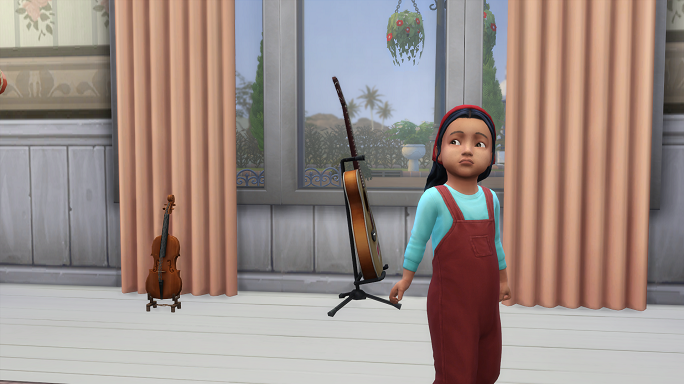 I forgot to take an after photo of Pearl, but here she is.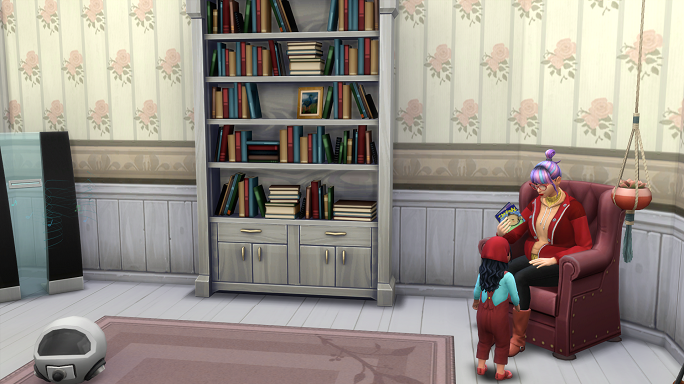 Hillary and Cali are great parents, constantly rolling wishes for their kids.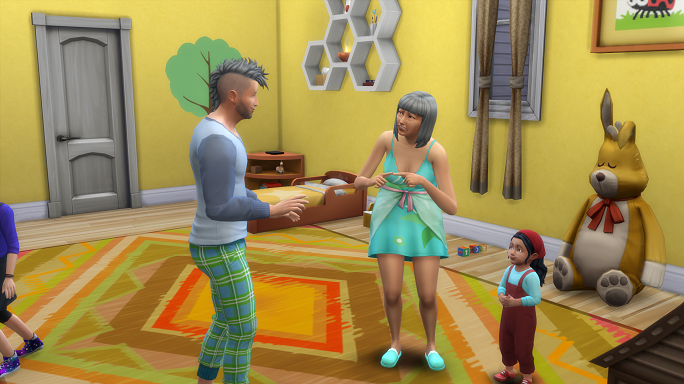 Not sure what Kristie is worried about here, death or their relationship.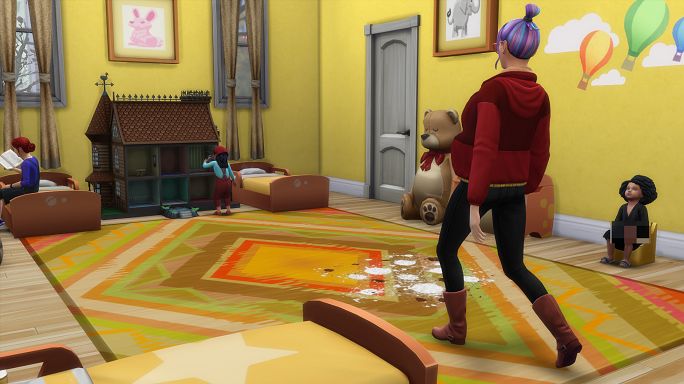 The nursery is always the place to hang out.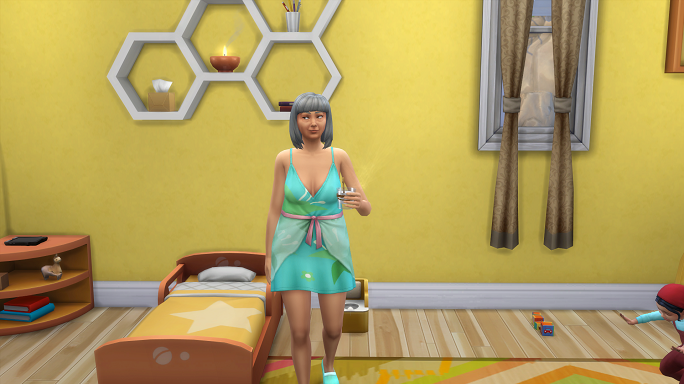 We got the notification that it was almost Kristie's time, so she got her youth potion. Kyle will not because he finished the body builder aspiration.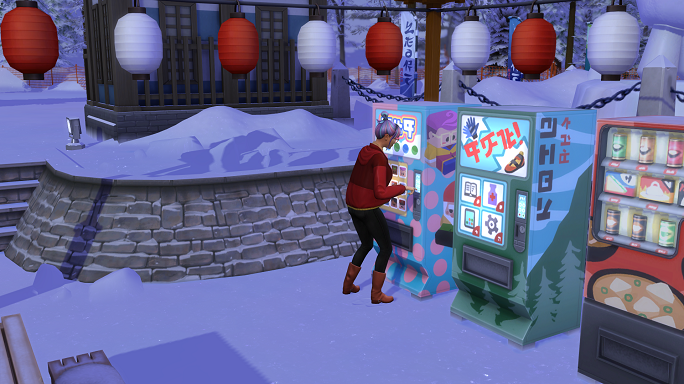 Hillary is working on the simmi collection.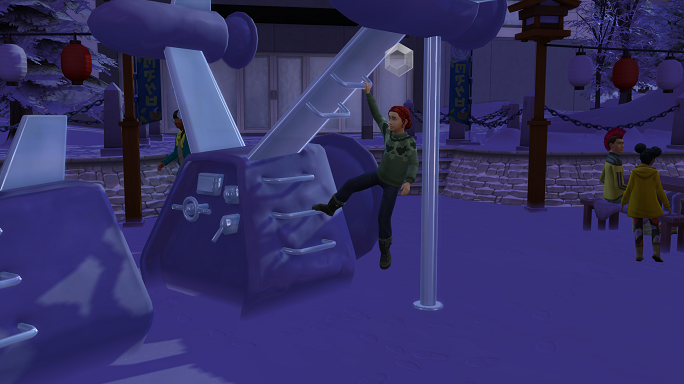 She took Tiffani with her.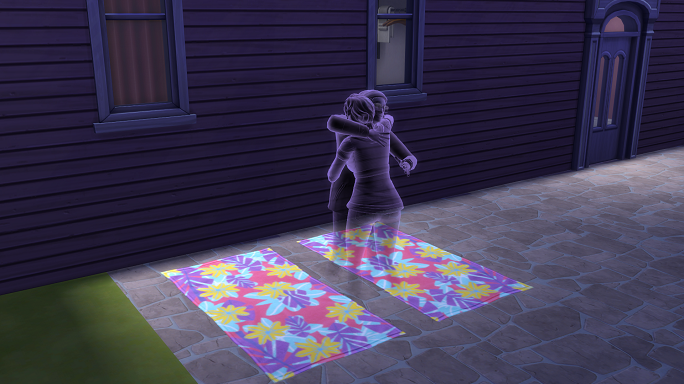 Back at home, we have our founder hugging her son Bobby. I don't know if you remember, but she is my simself, and her kids are based on my real-life children. Jeremy, my youngest, was the heir, but when Bobby died, I went and stole his urn so he could forever haunt my sims house.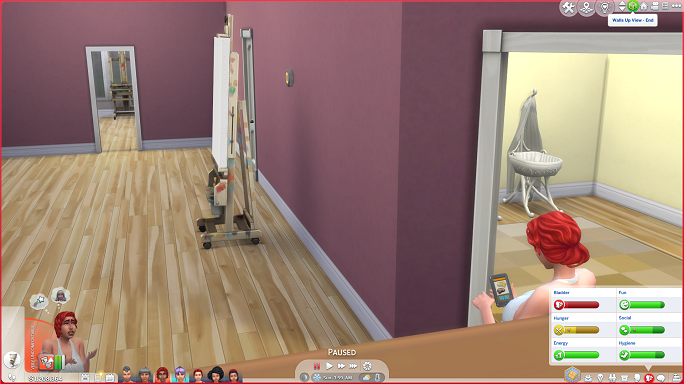 Poor Cali wakes up like this all the time.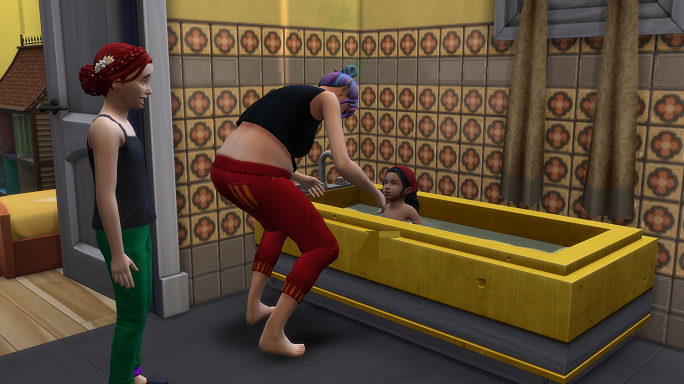 Toddler bathtime!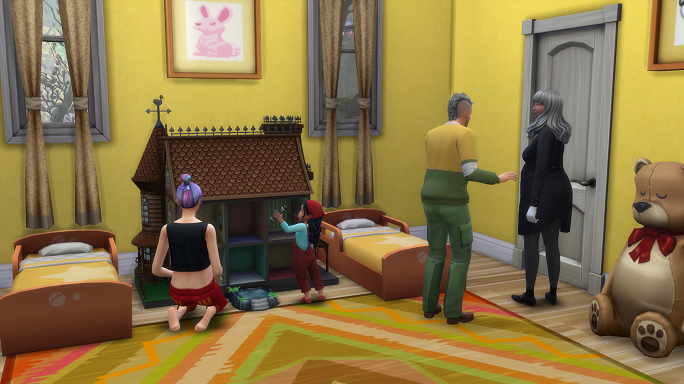 There is always someone in here.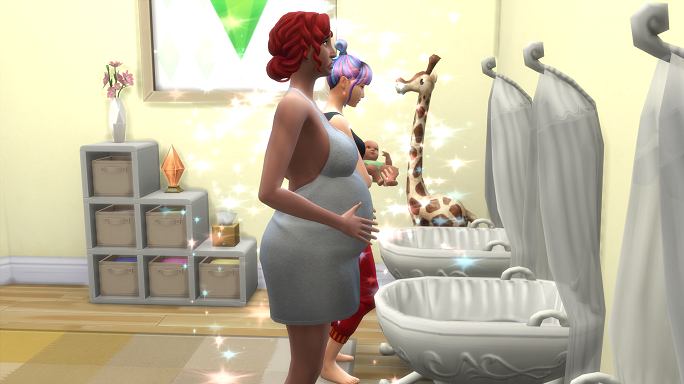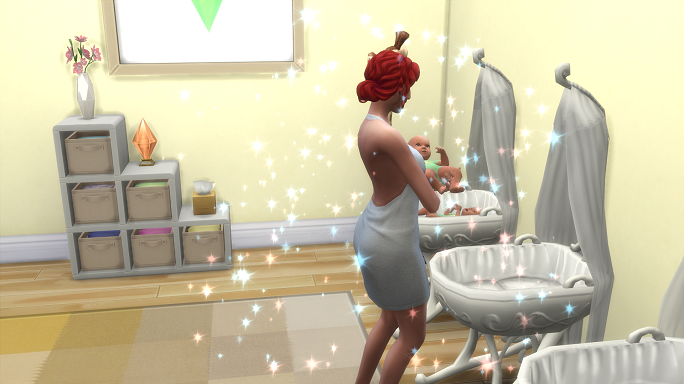 Time for the kind of twins to be born. Please welcome Chase and Beckett to the family!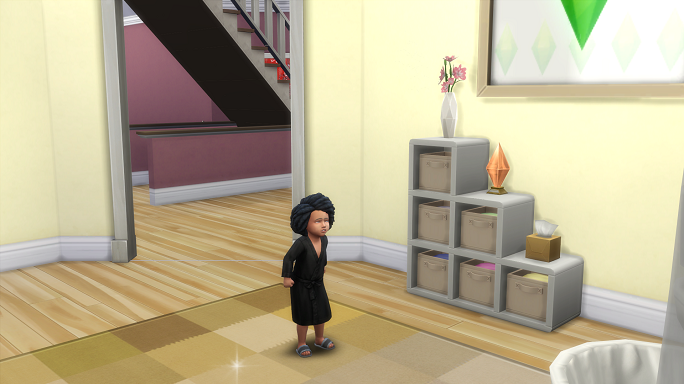 Aubrey is not happy.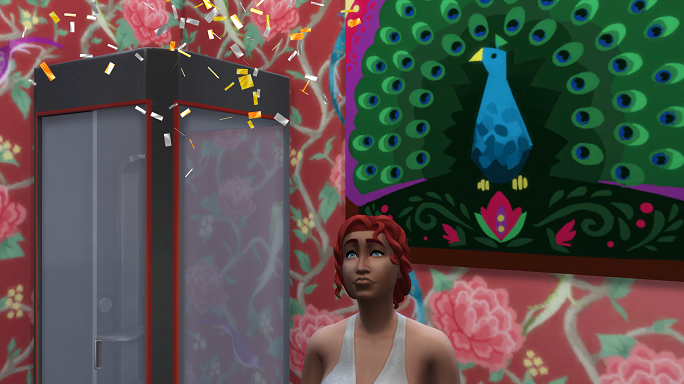 We'll end this update with you guessed it…another pregnancy… It will be the last though! Until next time!